2020 Agenda Coming Soon!
Tuesday | June 11
Breakfast on Exhibit Floor
8:00 AM - 9:00 AM| Tuesday, June 11

9:00 AM - 9:30 AM| Tuesday, June 11
IFC Influencers: What We Need to be Successful
9:30 AM - 10:30 AM| Tuesday, June 11
IFC has now become a reality both for airlines and business jet operators. All are now seeing the benefits, both from the customer experience, and in helping operations. In this overarching opening panel, we talk to a series of influencers from across the IFC community to talk about the unique challenges and questions posed by moving aggressively into IFC and how they are looking to work with the industry better going forward.
10:30 AM - 11:30 AM| Tuesday, June 11
Track 1: Blue Sky Thinking: Future Tech of IFC Track
11:30 AM - 12:30 PM| Tuesday, June 11
A track where technology leaders look to the future of IFC and how tech can enable airlines' business plans.
Track 2: Connected Aircraft: Key Performance Indicators
11:30 AM - 12:30 PM| Tuesday, June 11
A track where various stakeholders can talk about how the KPI's will change in the IFC space and how companies can help airlines reach these KPI's.
12:30 PM - 2:00 PM| Tuesday, June 11

Satellite Tech Focus: Getting the Right Tech to Power Your IFC Strategy
2:00 PM - 3:00 PM| Tuesday, June 11
While there has been a lot of talk of software and services, in order to power the best-in-class IFC services, the satellite eco-system is being placed under pressure to power these services. In this panel, we talk to various players within the eco-system from antenna providers to satellite operators and ask how developments in these technologies will airline meet their ambitious rollout plans for IFC.
Networking Break and Exhibit Floor
3:00 PM - 4:00 PM| Tuesday, June 11
Services and Solutions: Changing Business Models and Expectations
4:00 PM - 5:00 PM| Tuesday, June 11
There is no doubt that we are entering a different era when it comes to providing airlines with services and solutions. Companies are changing their business models to serve airlines with more flexible services. In this panel, we talk to a number of the key players here and how they will look to bring more value to airlines so they can see a return on their investment.
Networking Reception White Party Welcome Sponsored by SmartSky Networks
5:30 PM - 8:30 PM| Tuesday, June 11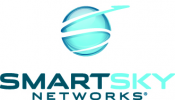 Wednesday | June 12
NSR Breakfast Briefing: The Evolving Landscape for IFC
8:00 AM - 9:45 AM| Wednesday, June 12

As the market for in-flight connectivity grows and matures, airlines are faced with more choices than ever. The target is clear: building holistic, fleet-wide strategies with multiple bandwidth capabilities that will only diversify as time goes. This NSR briefing will provide answers to key burning questions on IFC dynamics and trends that will guide the market in the coming decade. Key themes such as satellite GEO/ LEO/MEO satellite capacity, flat panel antennas, business models, SLAs and many other hot topics will be discussed. 
9:45 AM - 10:15 AM| Wednesday, June 12
A Fireside Chat with Air Canada
10:15 AM - 10:45 AM| Wednesday, June 12
"Collaborate & Innovate" or Perish!
10:45 AM - 11:15 AM| Wednesday, June 12
HCL will talk about its IOT success stories from from other domains/industries and how to leverage the Eco system knowledge in our Aviation industry with some live case studies.
Making Connections in IFC-Enhancing Networking
11:15 AM - 12:30 PM| Wednesday, June 12
One of the many requests we have had over the years working on GCAS is to help bring people together to talk about technology. In this hour, we provide a matchmaking service to enable key meetings to take place without a conference program going on at the same time. This will be networking, but not as you know it ….
Lunch and Airplane Hacking
12:30 PM - 2:00 PM| Wednesday, June 12
Satellite communications is not as secure as you might think. We've spent several years looking at satellite terminal hardware security and satcom management systems security and will share the results of our findings. To make it accessible and fully understandable we'll demonstrate some of our findings in a live hack against our own satellite terminal.
Satcoms are part of a wider control and management ecosystem, so do not exist and function in isolation. We'll discuss and demonstrate how a compromise in flight or on the ground could lead to interference with other on board systems.
We will also look at the extensive legacy issues around the security of networks protocols around flight surface control.
Passenger Experience: Connectivity at the Heart of a New Phase
2:00 PM - 3:00 PM| Wednesday, June 12
In an interview with Via Satellite this year, Andy Middleton, head of customer experience at EasyJet, he said no airline had "cracked it" in terms of finding the right business model for monetizing the passenger experience through connectivity. What is the secret sauce for Airlines to crack the code for a successful IFC strategy in terms of customer experience? Here, we talk to some connectivity professionals about the changing nature of the passenger experience.
Airline Case Study: Security in Certification
3:00 PM - 3:30 PM| Wednesday, June 12
An airline presentation focusing on establishing a Safety Assurance System that can recurrently evaluate an Operator's 14 CFR Parts 121, 121/135, 125, and 129 Aircraft Network Security Program.
3:30 PM - 4:30 PM| Wednesday, June 12
Artificial Intelligence, Machine Learning in the Connected Aircraft of the Future
4:30 PM - 5:15 PM| Wednesday, June 12
There is no doubt we are in the era of artificial intelligence, and moving forward, we will see AI become a part of industrial espionage. However, how does this relate specifically to the satellite industry? AI and ML can be used for and against the satellite industry. Here, we assess the who, how, and why, alongside the cyber security risks as we usher in the AI era. How could AI and ML be used to target satellites and space based infrastructure? How can your company prepare for such scenarios?
Reception on Exhibit Floor
5:30 PM - 7:00 PM| Wednesday, June 12
Thursday | June 13
Breakfast on Exhibit Floor
8:00 AM - 9:00 AM| Thursday, June 13
Airlines Operations Execs: What We Want and Need
9:00 AM - 10:00 AM| Thursday, June 13
While a lot of the 'Connected Aircraft' debate focuses on how it improves the passenger experience, it is every bit as crucial on the operations side. Keeping the cockpit secure, enhanced EFBs, as well as new apps mean executives who work on the operations side are dealing in a more complex and multi-layered environment than before. Here, we talk about the latest developments as they provide more capability on this side of the fence.
10:00 AM - 11:00 AM| Thursday, June 13
11:00 AM - 11:30 AM| Thursday, June 13
Scenario Based Interactive Session - Facing A Cyber Incident in Real Time
11:00 AM - 12:00 PM| Thursday, June 13
It is an airline's worst nightmare, being involved in a high profile data breach. The question is how do you react in real time to such a scenario. With airlines and companies in this industry, valuable targets for hackers, we put together a workshop that looks at how to react in a situation where every part of your company needs to be on the same page to minimize the threat.
FAA Connected Decision Making
11:30 AM - 12:00 PM| Thursday, June 13
The FAA envisions that leveraging emerging technologies and data exchange standards will result in the exchange of significantly more and high-quality aviation information via commercially available high-bandwidth air/ground (A/G) and satellite communications infrastructure. This will enable an efficient CDM environment, leading to the realization of trajectory-based operations benefits within the National Airspace System (NAS) and its airspace users. In this session, the audience will learn how aircraft equipped with EFBs and software applications, high speed connectivity, and other capabilities can support the future ATM environment.
12:00 PM - 1:00 PM| Thursday, June 13
The Biometrics Travel Experience
1:00 PM - 1:30 PM| Thursday, June 13
After 9/11, Congress mandated the use of biometrics to verify the entry and exit of foreign nationals into and out of the U.S. Customs and Border Protection quickly implemented fingerprint-based entry checks but only recently has begun to rollout biometric exit checks based on facial recognition. While the government paid for the biometric entry system, CBP wants airlines and airports to cover the cost of the front-end exit infrastructure while the agency maintains responsibility for the backend system. The U.S. Transportation Security Administration is also looking at piggy-backing on CBP's work on biometrics to introduce the technology to airport security checkpoints. This panel will examine government and stakeholder plans around biometrics for a frictionless travel experience and enhanced security.
The Business Jet Market: Meeting Connectivity Demands
1:30 PM - 2:30 PM| Thursday, June 13
There is no doubt that the business jet market is a vibrant one for connectivity. In fact it is a must considering the clientele. However, what challenges do they face compared to what we have seen from the commercial side. In this panel, we put the focus on this part of the market.
2:30 PM - 3:00 PM| Thursday, June 13