December 2-3, 2020
---
December 2-3, 2020 is the initial launch of Connected Aviation Intelligence, a two-day program of interactive sessions discussing current challenges being faced across the various segments of aviation under the impact of COVID-19, while also helping you understand how AI/ML, connectivity and new digital technologies are enabling innovative new opportunities and applications for airlines, business aviation operators, airports, OEMs and service providers.
Discover new projects, partners, and pathways forward. The first edition of Connected Aviation Intelligence is dedicated to the 2021 outlook for the aviation technology ecosystem that is still finding ways to innovate and advance during this unprecedented time for the industry.
Who Should Attend:
Commercial airline executives, directors, technology managers, engineers, and analysts
Business aviation operators, directors, technology managers, engineers, and analysts
Cargo airline executives, directors, technology managers, engineers, and analysts
Government representatives from the FAA and surrounding agencies
Program managers in charge of Wi-Fi, entertainment, and other customer experience products
Maintenance, repair and overhaul (MRO) service providers
In-flight entertainment companies and connectivity component manufacturers
Directors of maintenance and flight operations
Communications directors and experts
IT directors and managers in satellite, aviation, and aerospace
Telecommunications companies
Aviation, software, and technical engineers
Systems integrators
Satellite operators and manufacturers
Business development leaders
---
Conference Agenda
December 2, 2020
Connected Aircraft 2021 Analyst Outlook
9:30 – 10:00 am EST
The COVID-19 coronavirus pandemic proves to be continually unpredictable in its overall impact on the commercial air transportation industry and the overall connected aircraft ecosystem ranging from airlines to vendors and service suppliers.

As the industry prepares to enter 2021, what're some of the changes that COVID-19 has caused to the various stakeholders and segments of the in-flight connectivity industry? Is the drop in passenger demand causing operators to turn IFC service off or alter upgrade plans? Where is the market headed in terms of next generation IFC development? What're some of the IFC trends you should be monitoring going into the next year? In this 30-minute session, Valour Consultancy looks to answer these questions and more.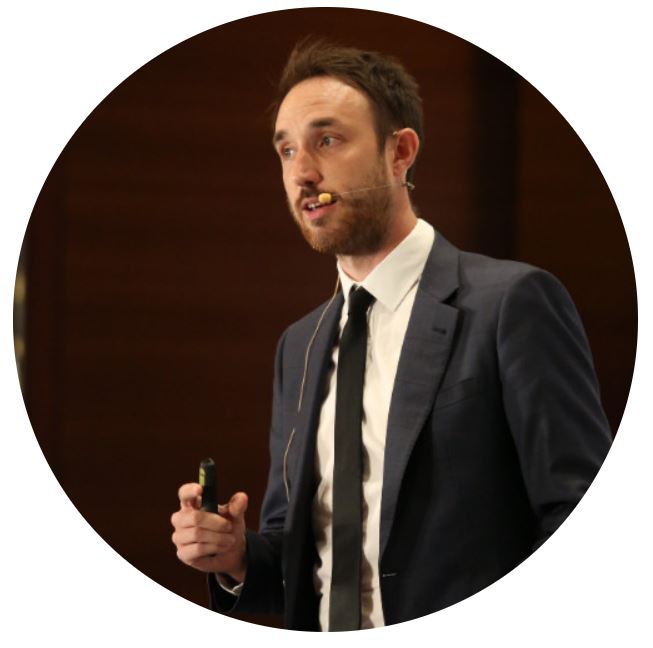 Speaker: Daniel Welch, Senior Consultant, Valour Consultancy
---
SmoothSky Real Time Turbulence Data for Business Aviation
10:30 – 11:00 am EST
SmartSky Vice President of Digital Solutions Brit Wanick joins the Connected Aviation Intelligence program for a 30-minute session providing insights on the company's new real time turbulence data service for business aviation: SmoothSky. This is the first live turbulence avoidance data application for business aviation. Beyond forecasts and subjective pilot reports, SmoothSky uses crowdsourced, aircraft-generated data to provide better situational awareness. In this session viewers will learn the how SmoothSky helps business aviation operators do the following:
Manage turbulence continuously throughout the planning and flight time line
Improve crew preparedness and passenger experience
Optimize operations, flight and route efficiency

Speaker: Brit Wanick, Vice President of Digital Solutions, SmartSky

---

Machine Learning in Aerospace Keynote

11:30 – 12:00 pm am EST


Even as the aviation industry has faced historic and unprecedented challenges dealing with the impact of COVID-19, industry influencers and leaders have continued to embrace innovation and change. One of the major new changes and technologies that airlines and OEMs alike are continue to integrate into their operations is the use of machine learning to achieve new levels of efficiency. Geoffrey Levene, Director, Global Business Development for Data Science and Space at NVIDIA, joins the Connected Aircraft Intelligence webcast for a keynote on how airlines and aerospace OEMs are integrating new NVIDIA-enabled artificial intelligence and machine learning processes into their workflows.

Speaker: Geoffrey Levene, Director, Global Business Development for Data Science and Space at NVIDIA

---

December 3, 2020

---

VistaJet Chief Operating Officer Live Connected Aircraft Q&A

9:00 – 9:30 am EST


VistaJet's Chief Operating Officer Nick van der Meer joins the Connected Aviation Intelligence webcast to discuss their deployment and operation of a new in-flight connectivity technology, LuxStream.

Speaker: Nick van der Meer, COO, VistaJet

---

Next Generation In-Flight Connectivity Networks

10:00 – 11:00 am EST


COVID-19 has not slowed down the pace of innovation or development of next generation technologies on the service provider side of the in-flight connectivity (IFC) equation. The Avionics International and Via Satellite editorial teams have been tracking the development of several next generation IFC networks.

Moderators: Mark Holmes, Group Content Director, The Satellite Group, Access Intelligence
Ashraf Hoseini, Airline/Aviation Consultant, Flight Operations and Digital Transformation

Speakers:

Manik Vinnakota, Director of Commercial and Product Development, Telesat

Reza Rasoulian, Vice President, Hughes Network Systems

Khali Heath, Principal Product Marketing Manager, Intelsat

---

Performance and Safety through a Connected Aircraft

11:20 – 12:00 pm EST

Speaker: Daniel Barcenas, Vice President Safety, Security & Quality Assurance, Vivaaerobus

---

Sponsors

---

---

Thank you to our sponsors for your help underwriting this virtual event series. Without their involvement, we would not be able to bring together the connected aircraft community this year.

Become a sponsor for the Connected Aviation Intelligence to position your company as a thought-leader that is supporting the aviation industry. Click here for sponsorship opportunities.

For information on sponsorship opportunities, please reach out to:
Joe Milroy at jmilroy@accessintel.com