Connecting Our Community
September 22-24, 2020
During these times when we are not able to meet in person at industry events around the globe, the Global Connected Aircraft team will be launching a series of Cabin Chats this year to continue to conversation about connectivity in a covid-world. These intensive "flights" are aimed at helping the aviation industry navigate this unprecedented time. You will hear from industry experts about how aircraft operators can save money, make money, and get up and running quickly through best practices, case studies, new technology, and research data.
Our pilots for these short-haul flights will be our own Global Connected Aircraft Summit program chairpersons, Mark Holmes, and Woodrow Bellamy III. Our crew will consist of GCA partners, speakers, presenters, and breakout leaders. And of course, the passengers are you—the attendees.
Join us on this new journey from your home, office, or wherever you have landed during this unprecedented time.
Register Now for the September virtual series to receive:
* Three-day series of live intensive virtual sessions
* Additional resources related to Cabin Chat session topics
* Digital resource centers with information provided by sponsors
* Access to all archived sessions available on-demand to registrants
---
Agenda
September 22, 2020
A Cabin Chat with Civil Aviation Regulators 11:00 – 11:45 am EDT
As the global commercial air transportation industry has continued to adjust to the impact of the COVID-19 pandemic, aircraft operations are still subject to regulatory requirements. In this interactive session, experts representing the European Union Aviation Safety Agency and the Federal Aviation Administration provide some brief updates on some the latest connected and non-connected aircraft related regulations. What're the upcoming mandates operators should be aware of? Are there any new COVID-19 policy updates the industry should be aware of? We'll answer these questions in more in this opening Cabin Chats session.

Speakers: Juan Anton, Senior Expert, Cybersecurity, EASA
Cyrille Rosay, Senior Expert, Cybersecurity, EASA
---
Coffee Break 11:45-12:00 pm EDT
---
Cabin Chats Airline Roundtables 12:00 -1:00 pm EDT
Join this interactive breakout session where individual airlines lead discussions with participants about connectivity related challenges and opportunities they're seeing right amid the impact of COVID-19 on the commercial aviation industry.
Roundtable #1: Determining Operational IFC Needs During a Severe Downturn
So called Black Swan events such as our current pandemic can disrupt or derail current and future connectivity initiatives. How do operators and suppliers prioritize efforts surrounding the use of IFC for operational purposes when times are bad? This chat will include an exchange of ideas on the matter.

Roundtable Leader: Bret Peyton, Director, Flight Operations Engineering & Fleet Technology, Alaska Airlines
---
Roundtable #2: Zoom meetings at 30,000 feet? How WFH will shape the future of inflight connectivity
During the ongoing pandemic, the world has moved rapidly from conducting business in-person to online. As business travelers slowly return to the skies, how will their enhanced online lives impact their expectations for connectivity in the air? And how can airlines and vendors work together to create products and partnerships that will meet the needs of an evolved business travel community?

Roundtable Leader: Angela Vargo, VP of Marketing, JetSuiteX
---
Roundtable #3: Continuing to innovate in extraordinary circumstances
Finding opportunities to continue to deliver advances for our "customers" through difficult operating circumstances.

Roundtable Leader: Jon Merritt, Director, Flight Operations CNS Programs & Cockpit Technology, United Airlines
---
Roundtable #4: Addressing Changing Customer Behavior Needs Throughout the Travel Experience
While the number of customers onboard has drastically changed throughout 2020, their needs have been altered as well. We will utilize this time to discuss what we want as customers ourselves, what we anticipate those needs will continue to be, and how to utilize connectivity and entertainment in an anticipatory way.

Roundtable Leader: Tara Bamburg, Manager Inflight WiFi & Entertainment, Southwest Airlines
---
In-flight Connectivity for Business Aviation 1:15 -2:00 pm EDT
Business aviation flight activity was not as heavily impacted by the COVID-19 pandemic, and operations following the April/May downturn have recovered faster within this sector. Join this session to learn how business aviation operators are using connectivity and digital transformation to adjust to the COVID-19 flight environment.

Speakers
Jeff Behlendorf, Director of Product Management, Carlisle Interconnect Technologies (Fireside Chat)
Jerry Sanders, Director of Jerry Sanders, Director of Avionics Programs Management and Business Development at StandardAero (Case Study)
---
Enabling a Connected End-to-End Journey for Passengers 2:00 -2:30 pm EDT
As the world navigates new "normals" in social distancing, contactless service and heightened awareness of the health of our surrounding environments, it's important that the aviation industry rises up to meet the new expectations of passengers.

Speaker: Robert Sapitowicz, Director of Marketing, Collins Aerospace
---
September 23, 2020
Intelsat and Air Canada Discuss Future Relationships Between Airlines and Industry 10:15 -10:50 am EDT
In the first of two fireside chats involving Intelsat and major airlines, we have Air Canada and Intelsat together to talk about the future of IFC. We get the perspective from the customer, as well as Intelsat, which has made its intentions clear recently with its acquisition of Gogo. Here, we start to explore what the future of IFC could look like.

Speakers
Mark Holmes, Program Chair, Cabin Chats, Access Intelligence
Khali Heath, Principal Product Marketing Manager – Aero, Intelsat
Mark Richman, Director, Product Management – Mobility, Intelsat
Norm Haughton, Director, IFEC Product and Analytics, Air Canada
---
How Can In-Flight Connectivity Enhance Health and Safety Onboard? 11:00 -12:00 pm EDT
As passengers have started getting back in the air following massive drops in travel due to the pandemic, a significant portion of the global in-service fleet already features some form of connectivity. However, operators are now facing passenger concerns about cabin air quality, social distancing and reducing touch points in cabins. Where are the opportunities for existing and emerging connectivity technologies to take advantage of address these concerns? What new solutions are being introduced around these issues?

Speakers
Mark Holmes, Program Chair, The Global Connected Aircraft Summit
Mike McConnell, HALO Cabin Air Monitoring System, L2 Aviation, Inc.
Amy Linsebigler, Executive Commercial Director & Chief Scientist for Material Characterization, GE Global Research
Nicole Grainger, Senior Manager, Marketing and Strategy, Collins Aerospace
---
Coffee Break 1:00-1:15 pm EDT
---
The IFC Experience Redefined: Aeromexico and Intelsat Examine Changing Dynamics 1:15 -2:00 pm EDT
High quality, reliable IFC is key to delighting today's travelers, and can – without a doubt– boost airline brand loyalty. Hear from satellite connectivity provider Intelsat on how they're making bold moves to elevate the passenger experience, create network efficiencies and optimize service performance. You'll also get perspective from prominent airline player, AeroMexico on the state of IFC. Now, more than ever, airlines are looking to differentiate the passenger experience. Be sure to join us and learn how Intelsat will empower airlines to do just that.

Speakers
Mark Holmes, Program Chair, Cabin Chats, Access Intelligence
Mark Richman, Director, Product Management – Mobility, Intelsat
Khali Heath, Principal Product Marketing Manager – Aero, Intelsat
Daniel Iriarte, Wi-Fi & Onboard Product Specialist, Aeromexico
---
September 24, 2020
Cabin Chats Roundtable: Cybersecurity Across the Connected Aircraft Ecosystem 11:00 -11:45 am EDT
Cyber vulnerabilities are not the exclusive domain of commercial airliners, but also are faced by military and business aircraft as well as all of the ground and space-based infrastructure that enables the connected aircraft ecosystem. Even as the aviation industry tries to deal with the impact of the COVID-19 pandemic, cyber risks and threats to some of its most critical assets continue to emerge and evolve. What're some of the new or upcoming cybersecurity standards and regulations the industry should be aware of? Join this interactive discussion to learn everything you need to know about cyber securing the connected aircraft ecosystem.

Speakers
Chris Bartlett, President, CCX Technologies
Josh Wheeler, Director of Cybersecurity, Satcom Direct
Linda Payton, Senior Director of Engineering, Collins Aerospace
---
Cabin Chats Spotlight: NSR's IFC Updates 12:00 -1:00 pm EDT
Northern Sky Research analysts give their annual insights on next generation IFC networks, industry updates and how they see COVID-19 changing the connected aircraft ecosystem moving forward.

Speakers
Brad Grady, Principal at Northern Sky Research
Vivek Suresh Prasad, consultant and analyst, Space at Northern Sky Research
---
Pricing
Airlines – FREE
Airlines*
FREE
Non-Airlines
FREE
*Employees of commercial airlines, business aviation operators, and cargo airlines qualify for complimentary registration.
We reserve the right to determine if registrants meet the criteria for this discount. In order to qualify for the discounted registration, you must register with a valid company email, not a personal email address. If you have any questions, please contact Joe Milroy at jmilroy@accessintel.com.
---
Cabin Crew Sponsorships
---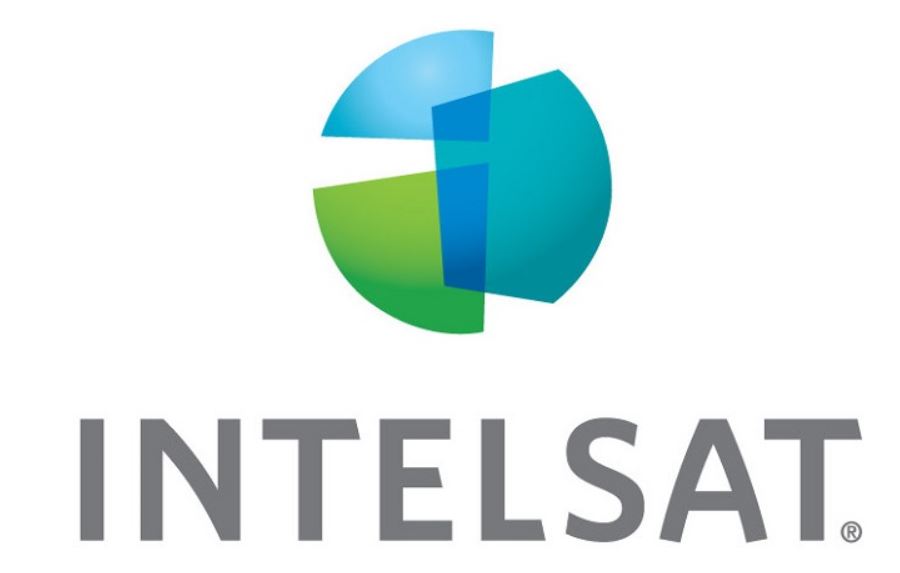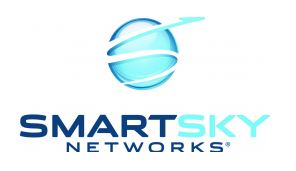 ---
Thank you to our sponsors for your help underwriting this virtual event series. Without their involvement, we would not be able to bring together the connected aircraft community this year.
Become a sponsor for the Cabin Chats Series to position your company as a thought-leader that is supporting the aviation industry. Click here for sponsorship opportunities.
For information on sponsorship opportunities, please reach out to:
Joe Milroy at jmilroy@accessintel.com
---