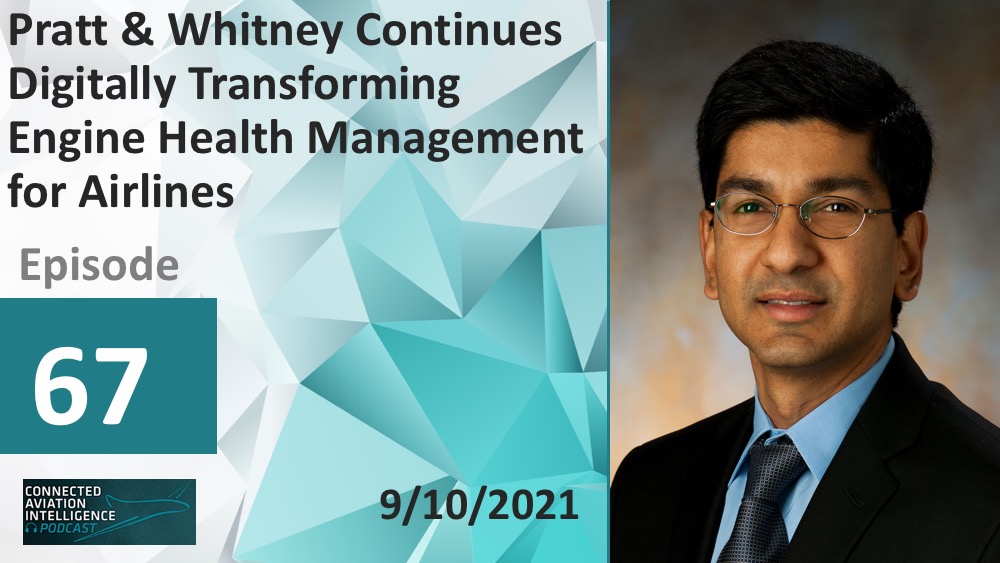 On this episode of the Connected Aviation Intelligence podcast, we feature a discussion with Pratt & Whitney focusing on how the company continues to invest in new data analytics solutions, cloud computing and software that is digitally transforming the way commercial airlines track the health of their engines.
This is our first episode under the new Connected Aviation Intelligence name, we have changed the name simply to reflect the name change of our associated annual live event, the Global Connected Aircraft Summit, which undertook the name change to Connected Aviation Intelligence Summit earlier this year.
Our guest on this episode is Arun Srinivasan, who is the associate director for strategy and engine health management for Pratt & Whitney. He provides some perspective on their recent partnership with Teledyne to improve engine and flight data sharing between airlines and OEMs as well as other ways they're improving the digital methods available to airlines to track the health of their engines.
Have suggestions or topics we should focus on in the next episode? Email the host, Woodrow Bellamy at wbellamy@accessintel.com, or drop him a line on Twitter @WbellamyIIIAC.
Listen to this episode below, or check it out on iTunes or Google Play If you like the show, subscribe on your favorite podcast app to get new episodes as soon as they're released.