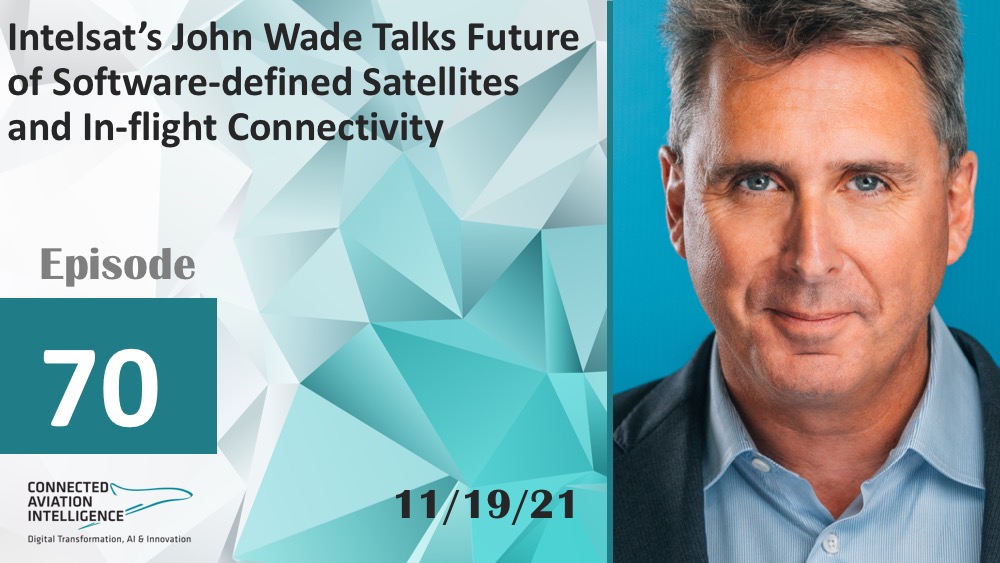 On this episode of the Connected Aviation Intelligence Podcast, we feature a sponsored interview with Intelsat.
John Wade, president of the commercial aviation division of Intelsat, joins the episode to explain how the introduction of software-defined satellites will revolutionize in-flight connectivity (IFC).
Intelsat signed a contract with Airbus to build two OneSat satellites operating in multiple frequency bands that will power their next-generation software-defined network earlier this year.
John talks about how that technology will improve in-flight connectivity performance and also gives a status update on Intelsat's current install base in terms of the number of connected commercial aviation aircraft using their current satellite network.
Learn more about how Intelsat is shaping the future of connected air travel by clicking here.
Have suggestions or topics we should focus on in the next episode? Email the host, Woodrow Bellamy at wbellamy@accessintel.com, or drop him a line on Twitter @WbellamyIIIAC.
Listen to this episode below, or check it out on iTunes or Google Play If you like the show, subscribe on your favorite podcast app to get new episodes as soon as they're released.