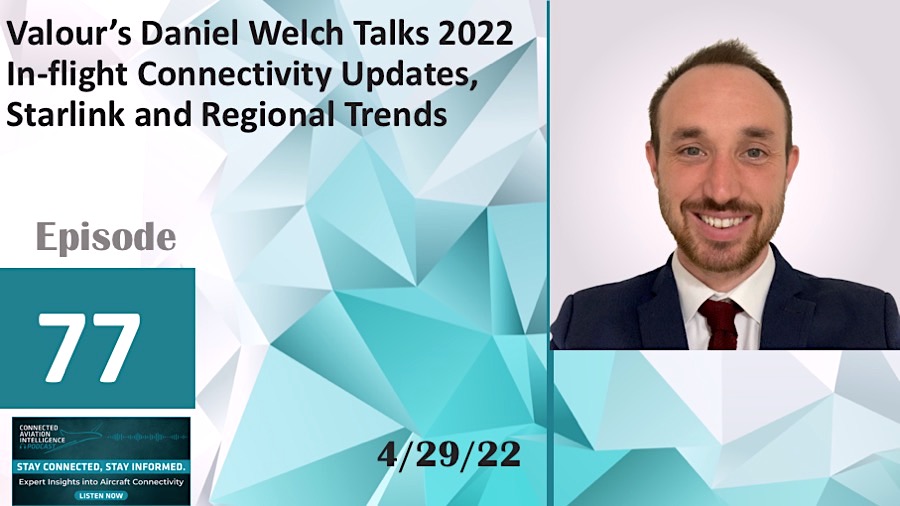 On this episode of the Connected Aviation Intelligence Podcast, Daniel Welch, senior consultant for Valour Consultancy, joins to discuss in-flight connectivity (IFC) business models for airlines, installation trends, the recent Starlink agreements and more.
In January, Welch published a blog post showing that in the fourth quarter of 2021, the global IFC installed base increased for the second consecutive quarter, driven by installation activity in North America. He provides some updates IFC installation and service activity for airlines, regional trends and some insight on the recent Starlink agreements established by SpaceX with Hawaiian Airlines and JSX.
Listen to this episode below, or check it out on iTunes or Google Play. If you like the show, subscribe on your favorite podcast app to get new episodes as soon as they're released.