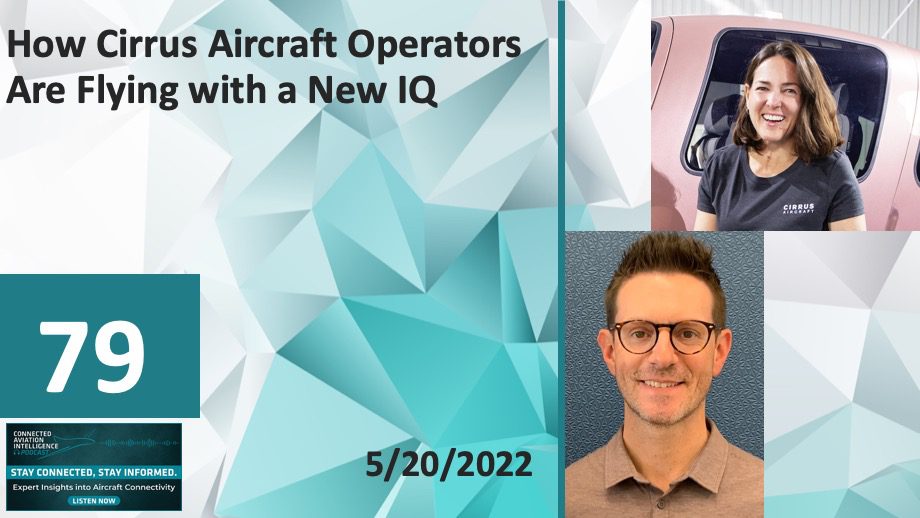 On this episode of the Connected Aviation Intelligence Podcast, we're joined by two guests, including Ivy McIver, a pilot and director of the SR Product Line at Cirrus Aircraft and the company's director of business development, Seneca Giese.
Two years ago, Cirrus Aircraft released its new Cirrus IQ app, giving SR20, SR22, and SR22T pilots and maintainers the ability to remotely check the status and performance of systems and components on their aircraft. McIver and Giese explain how Cirrus IQ works and what new features they're developing and adding to it.
LListen to this episode below, or check it out on iTunes or Google Play. If you like the show, subscribe on your favorite podcast app to get new episodes as soon as they're released.