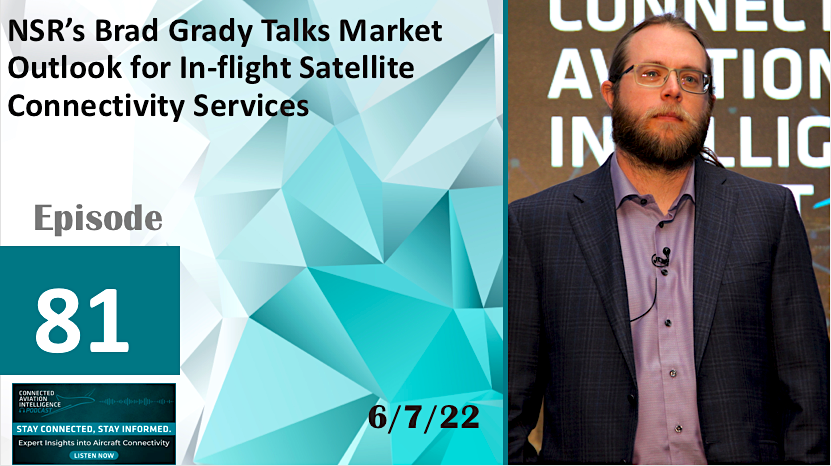 On this episode of the Connected Aviation Intelligence Podcast, we provide a replay of the live presentation given by Brad Grady, Research Director for Northern Sky Research, during the 2022 Connected Aviation Intelligence Summit.
Grady covers a range of different topics from the potential of Low Earth Orbit (LEO) satellite networks to disrupt the IFC market to airline business models, the impact of the increase in business jet operations and more.
Have suggestions or topics we should focus on in the next episode? Email the host, Woodrow Bellamy, at wbellamy@accessintel.com, or drop him a line on Twitter @WbellamyIIIAC.
Listen to this episode below, or check it out on iTunes or Google Play. If you like the show, subscribe on your favorite podcast app to get new episodes as soon as they're released.