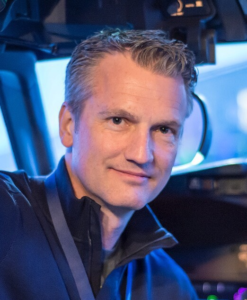 Episode 10 of #GCAPodcast is here — and this time, we discuss the current and future use of high speed in-flight connectivity as well as NASA's Traffic Aware Strategic Aircrew Requests (TASAR) and Traffic Aware Planner (TAP) technology by Alaska Airlines pilots with Bret Peyton, Director of Fleet Technology at Alaska Airlines.
Bret will be a panelist on the "Airlines Operations" panel at the 2019 Global Connected Aircraft Summit, along with representatives from Air Canada and United Airlines.
Listen below, or click here to download the episode from Apple Podcasts.
Check out the full agenda and register for the 2019 Global Connected Aircraft Summit at www.gcasummit.com, and remember — airlines can attend free of charge!