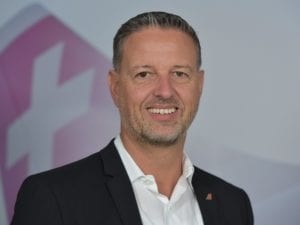 On this episode, we interview Marcus Di Laurenzio on how Swiss Airlines is using Aviatar, a platform developed by Lufthansa Technik, to digitally monitor the health of its aircraft and manage maintenance operations. Di Laurenzio, project manager for Aviatar at the airline, explains how the open platform takes in aircraft data, places it in a centralized location maintenance staff can access via a web-based dashboard, and enables the airline to use predictive maintenance to avoid grounded aircraft.
Listen to the episode below, or check it out on iTunes. If you like the show, subscribe on your favorite podcast app to get new episodes as soon as they're released.
Registration is now OPEN for GCAS 2020. We've made major changes to the format & focus of the event, including a heavy emphasis on AI, data and cyber, so check it out at www.gcasummit.com. We look forward to seeing you there.