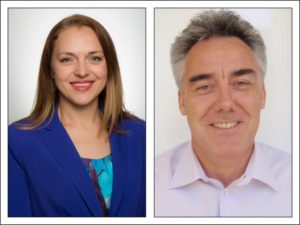 The International Air Transportation Association's (IATA) Turbulence Aware platform is a tool makes aggregated turbulence data available to airlines using an algorithm developed by the National Center for Atmospheric Research (NCAR), which collects turbulence parameters from aircraft systems and sensors.
IATA first started working on the system three years ago, and it has been operational throughout 2019 with 31 participating airlines — ten of which are currently feeding real-time turbulence information into it.
On this episode of the Global Connected Aircraft Podcast, we discuss the benefits of Turbulence Aware for airlines with Katya Vashchankova, head of IATA's meteorology program and Brent King, head of flight operations for IATA.
Listen to the episode below, or check it out on iTunes. If you like the show, subscribe on your favorite podcast app to get new episodes as soon as they're released.