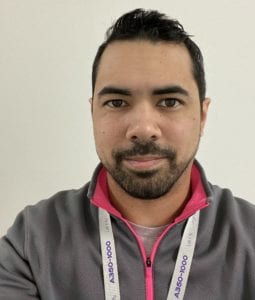 On this episode of the Global Connected Aircraft podcast, we spoke with Mark Cheyney, Virgin Atlantic's head of in-flight entertainment and connectivity (IFEC) development, for a look at how the airline's use of connectivity continues to evolve.
Cheyney explained Virgin's perspective on business models for passenger access, how and why the airline uses multiple IFEC service providers, and how many in-flight internet sessions passengers have used on their new A350 this year through Inmarsat's GX Aviation broadband solution.
Listen to this episode below, or check it out on iTunes. If you like the show, subscribe on your favorite podcast app to get new episodes as soon as they're released.
This episode is sponsored by Collins Aerospace. Collins is dedicated to tackling the toughest challenges facing the aviation industry. Their products and services link touchpoints across aviation — including airlines, passengers and airports.