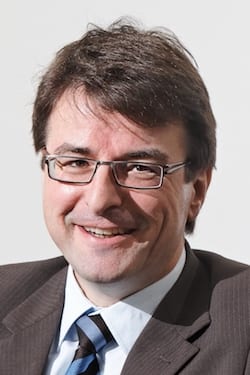 On this episode, we're joined by Thomas Rehrberg, head of airports and airlines business for Nokia Enterprise.
Rehrberg provides an overview of how 5G works and what its enabling elements within the aviation industry will be, with a focus on airports. The airports division of Nokia Enterprise has already deployed a 5G private wireless network at Brussels Airport in partnership with Belgian mobile operator Citymesh.
Lufthansa Technik has used the same technology to enable virtual aircraft hangar maintenance trainings as well.
Have suggestions or topics we should focus on in the next episode? Email the host, Woodrow Bellamy at wbellamy@accessintel.com, or drop him a line on Twitter @WbellamyIIIAC.
Listen to this episode below, or check it out on iTunes or Google Play If you like the show, subscribe on your favorite podcast app to get new episodes as soon as they're released.
Check out the recently announced agenda for the 2020 Global Connected Aircraft Cabin Chats to view the virtual event, June 22-26, 2020.