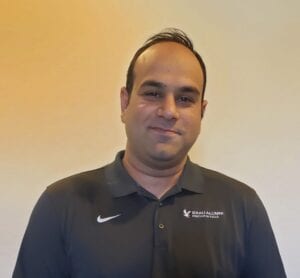 On this episode of the Connected Aircraft Podcast, we feature a pre-recorded presentation on aircraft network security and predictive maintenance at Las Vegas-based low cost airline Allegiant.
The presentation was given by their managing director of engineering, Ankit Nanda during the first installment of the Global Connected Aircraft Cabin Chats that took place in June. This is our first time releasing the presentation, where Nanda provides in-depth perspective on how the airline has adopted the Airbus Skywise predictive maintenance technology. Listeners will also gain an understanding of their efforts to establish and associated aircraft network security program.
Have suggestions or topics we should focus on in the next episode? Email the host, Woodrow Bellamy at wbellamy@accessintel.com, or drop him a line on Twitter @WbellamyIIIAC.
Listen to this episode below, or check it out on iTunes or Google Play If you like the show, subscribe on your favorite podcast app to get new episodes as soon as they're released.