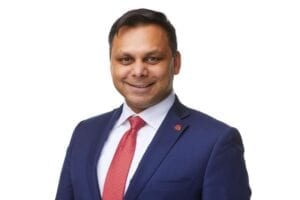 On this episode of the Connected Aircraft Podcast, we feature a presentation given by Tomal Sohorab, Manager of Cargo solutions, Air Canada Cargo during the first installment of the Global Connected Aircraft Cabin Chats web series that occurred in June.
Sohorab provides some perspective on how the airline has used bluetooth technology, connectivity and specialized sensors on unit load devices (ULDs) to establish an Internet of Things (IoT) approach to air cargo tracking.
Have suggestions or topics we should focus on in the next episode? Email the host, Woodrow Bellamy at wbellamy@accessintel.com, or drop him a line on Twitter @WbellamyIIIAC.
Listen to this episode below, or check it out on iTunes or Google Play If you like the show, subscribe on your favorite podcast app to get new episodes as soon as they're released.