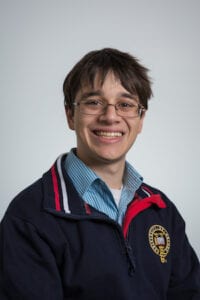 On this episode of the Connected Aircraft Podcast, James Pavur, an Oxford cybersecurity researcher and Ph.D. student provides insights into his experience performing satellite eavesdropping on aircraft in-flight Internet data.
Pavur was part of a team of European experts that used home television equipment and specialized software to enable satellite eavesdropping on in-flight passenger Internet data, as Pavur demonstrated during a live presentation at Black Hat 2020. The team's setup included a Selfsat satellite dish with a TBS-6983/6903 PCIe card/Digital Video Broadcast-Satellite tuner computer card.
Using the dish and tuner in combination with a program called EBS Pro that enables personal computer users to find and view satellite television feeds, Pavur's team was able to analyze 4 terabytes of data on signals from 18 satellites in geostationary orbit.
Have suggestions or topics we should focus on in the next episode? Email the host, Woodrow Bellamy at wbellamy@accessintel.com, or drop him a line on Twitter @WbellamyIIIAC.
Listen to this episode below, or check it out on iTunes or Google Play If you like the show, subscribe on your favorite podcast app to get new episodes as soon as they're released.