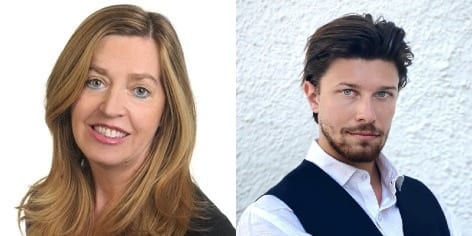 On this episode of the Connected Aircraft Podcast, Michel Bielecki, a doctor at the University of Zürich Centre for Travel Medicine, WHO Collaborating Centre for Travellers' Health, Epidemiology Biostatistics and Prevention Institute, and Patrica Schlagenhauf, also a professor at the University of Zurich discuss their recent narrative review of the air travel industry's efforts to prevent the spread of COVID-19 on airplanes and at airports.
Their review, entitled, "Air travel and COVID-19 prevention in the pandemic and peri-pandemic period: A narrative review," was recently published in the Journal of Travel Medicine and Infectious Disease, and aims to assess the "status quo" of air travel measures in the context of COVID-19 as of October 2020 and to examine their scientific basis if appropriate.
Check out their full article here: https://www.sciencedirect.com/science/article/pii/S1477893920304117
Have suggestions or topics we should focus on in the next episode? Email the host, Woodrow Bellamy at wbellamy@accessintel.com, or drop him a line on Twitter @WbellamyIIIAC.
Listen to this episode below, or check it out on iTunes or Google Play If you like the show, subscribe on your favorite podcast app to get new episodes as soon as they're released.