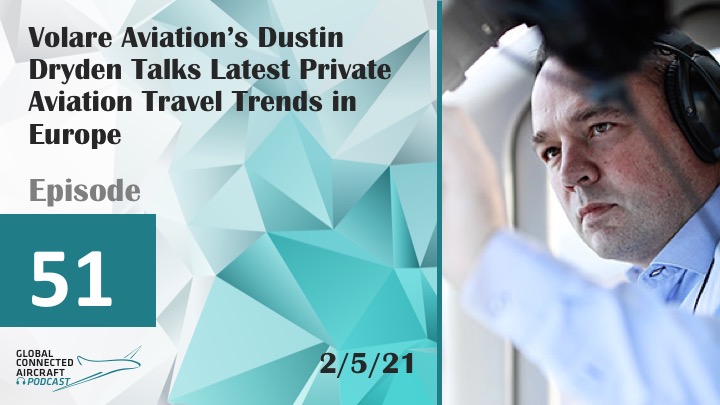 On this episode of the Connected Aircraft Podcast, Dustin Dryden, founder and chairman of Volare Aviation, joins to discuss the changes his company's private jet charter business experienced in 2020 under the impact of the COVID-19 pandemic.
Volare, based at London Oxford Airport, provides chartered flights, refurbishment, engineering, and management among other aircraft services. According to Dryden, in 2020, Volare saw demand for business travel drop by 80 percent, while demand for family and vacation travel surged by about the same amount.
Volare Aviation Group also received an AOC for its My Heli helicopter charter business last year as well. In this episode, Dryden reflects on how private jet travel changed in 2020 under the COVID-19 pandemic and shifting trends that are likely to emerge in 2021.
Have suggestions or topics we should focus on in the next episode? Email the host, Woodrow Bellamy at wbellamy@accessintel.com, or drop him a line on Twitter @WbellamyIIIAC.
Listen to this episode below, or check it out on iTunes or Google Play If you like the show, subscribe on your favorite podcast app to get new episodes as soon as they're released.