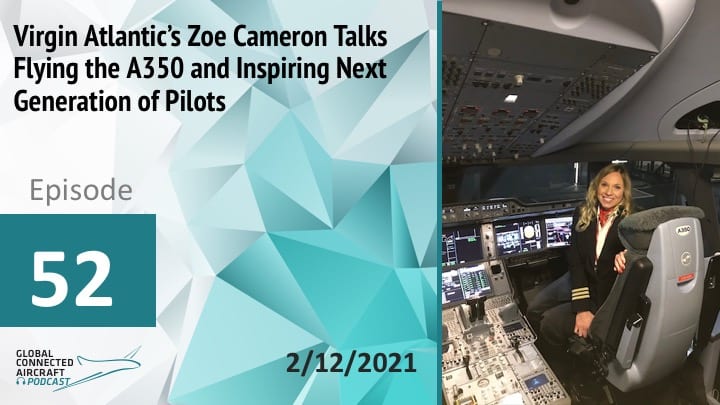 On this episode of the Connected Aircraft Podcast, Zoe Cameron, senior first officer for Virgin Atlantic, joins to discuss her experience flying with new avionics, iPad and connectivity technologies on the Airbus A350-1000, as well as her new children's book, Ada and Emily Take to the Skies!
Zoe took her first flight lesson at 12 years old and was inspired to fly at an early age while watching her father who was a military and commercial airline pilot. Over her 14 year career as a pilot, she has seen cockpit technologies evolve and discusses how far those advancements have come while flying the A350-1000.
Her book focuses on STEM (science, technology, engineering, and math). It's about two young girls who build an airplane and even features an illustration of a Virgin Atlantic Airbus A350.
Have suggestions or topics we should focus on in the next episode? Email the host, Woodrow Bellamy at wbellamy@accessintel.com, or drop him a line on Twitter @WbellamyIIIAC.
Listen to this episode below, or check it out on iTunes or Google Play If you like the show, subscribe on your favorite podcast app to get new episodes as soon as they're released.