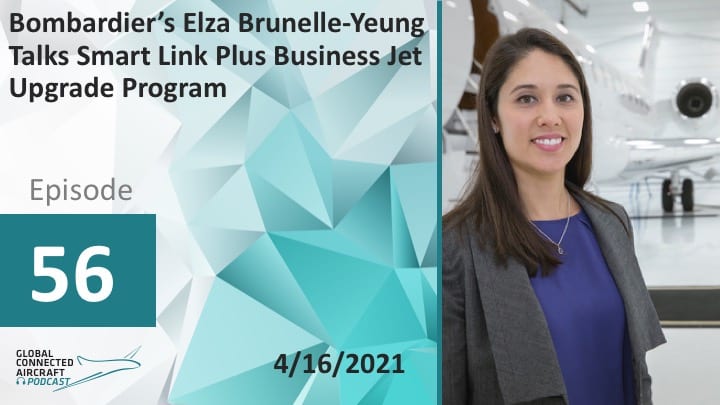 On this episode of the Connected Aircraft Podcast, Elza Brunelle-Yeung, Bombardier's senior director of business development, joins to discuss the Canadian aircraft manufacturer's new legacy business jet upgrade program, SmartLink Plus.
Smart Link Plus was first jointly launched by Bombardier and GE Aviation at the 2019 National Business Aviation Association annual conference and exhibition to bring a free new health monitoring unit to legacy Challenger and Global business jet operators. We discuss how the program was first established, progress over the last year and the start of the upgrades, which are scheduled to begin this summer.
We also learn more about the data visualization tool that the upgrade is bringing to Bombardier operators.
Have suggestions or topics we should focus on in the next episode? Email the host, Woodrow Bellamy at wbellamy@accessintel.com, or drop him a line on Twitter @WbellamyIIIAC.
Listen to this episode below, or check it out on iTunes or Google Play If you like the show, subscribe on your favorite podcast app to get new episodes as soon as they're released.