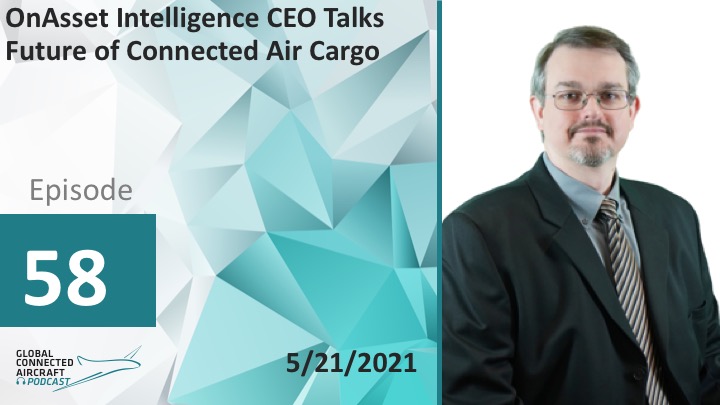 On this episode of the Connected Aircraft Podcast, OnAsset Intelligence Adam Crossno joins to discuss how his company's smart tag and autonomous real-time tracking device technology continues to enable new use cases for air cargo operators.
Texas-based OnAsset Intelligence's smart tag and tracking technology is used by some of the largest air cargo airlines across the globe, and in recent years, some of those operators have been researching how to exploit their technology to enable in-flight tracking of time critical assets, among other applications.
Have suggestions or topics we should focus on in the next episode? Email the host, Woodrow Bellamy at wbellamy@accessintel.com, or drop him a line on Twitter @WbellamyIIIAC.