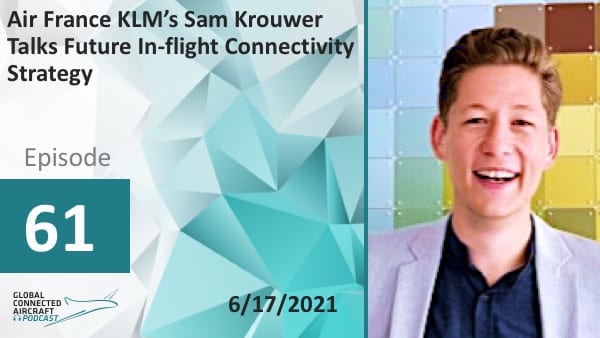 On this episode of the Connected Aircraft Podcast, Sam Krouwer, product owner of in-flight connectivity at Air France KLM, is the guest. This episode features his question and answer session with Mark Holmes, Via Satellite's editorial director, during the recent Connected Aviation Intelligence virtual summit.
Air France KLM is one of Europe's biggest airlines and wants to use connectivity to enhance the passenger experience as we head into a new era. As passengers start to gain more confidence about flying again, will their expectations in terms of the 'Connected' experience change?
Have suggestions or topics we should focus on in the next episode? Email the host, Woodrow Bellamy at wbellamy@accessintel.com, or drop him a line on Twitter @WbellamyIIIAC.
Listen to this episode below, or check it out on iTunes or Google Play If you like the show, subscribe on your favorite podcast app to get new episodes as soon as they're released.