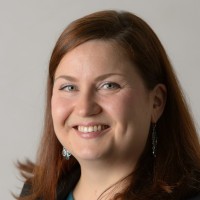 On this episode of the Connected Aircraft Podcast, we feature an unreleased case study given by Tiina Suvanto, head of customer experience at Finnair, during our June 8-10 Connected Aviation Intelligence webcast.
In the years leading up to the outbreak of the COVID-19 pandemic, Finnair was one of several European airlines investing in constantly upgrading and innovating the in-flight passenger experience with connectivity, mobile applications and other new technologies and concepts. During this interactive session, Tiinna Suvanto, head of customer experience development for IFEC at Finnair will provide an update on how they're still innovating and advancing their IFEC strategy through this period of unprecedented uncertainty for air travel.
Have suggestions or topics we should focus on in the next episode? Email the host, Woodrow Bellamy at wbellamy@accessintel.com, or drop him a line on Twitter @WbellamyIIIAC.
Listen to this episode below, or check it out on iTunes or Google Play If you like the show, subscribe on your favorite podcast app to get new episodes as soon as they're released.