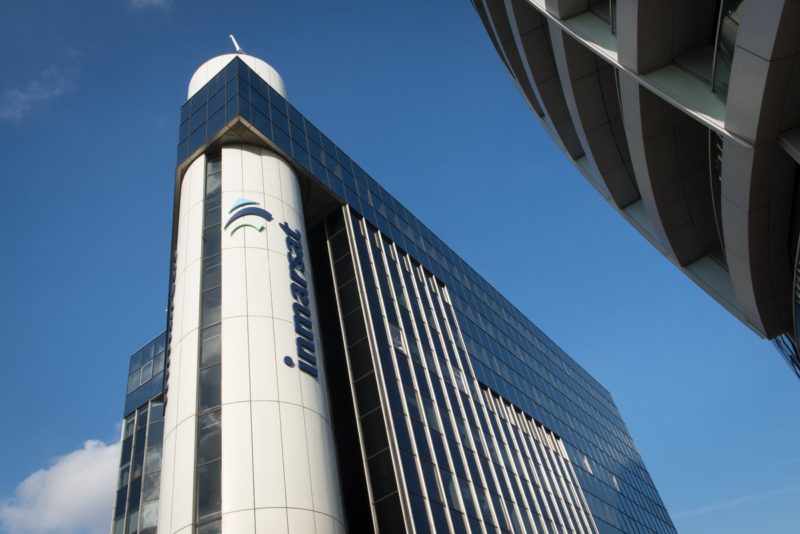 By Mark Holmes
Inmarsat has unveiled a new connectivity solution alongside Hytera, Global Beam Telecom and Cobham Satcom to serve businesses in the Middle East. Inmarsat announced the push-to-talk (PTT) offering, BGAN PRISM PTT+, June 28. This satellite-enhanced connectivity solution, now available through Hytera mobile radios, aims to help businesses overcome coverage redundancy and downtime associated with traditional radio systems.
This new unified network solution combines satellite connectivity, radio systems (LMR/DMR) and cellular devices (3G/LTE). Inmarsat hopes this solution will transform customer experience across three key areas: coverage, interoperability, and capability. It believes incorporating satellite coverage will provide exceptional network resilience, enabling seamless switching between radio and satellite while sustaining constant coverage anywhere in the world.
"We are looking forward to sharing BGAN PRISM PTT+ with our customers. As the system integrator, configuring the expertise of the four companies – all of which boast years of experience in their respective fields – provided us the perfect opportunity to bring the ultimate flexible connectivity solution to enterprise customers," Shabeer Mohammad, managing director at Global Beam Telecom, said in a statement.
This article was first published by Via Satellite, one of the two Access Intelligence publications behind the Connected Aviation Intelligence Summit