Malaysia Airlines revealed the upgraded interior configurations, seating, and wireless in-flight entertainment (IFE) changes to its fleet of Boeing 737-800 NG aircraft last week.
One key component of the cabin refresh for Malaysia is the removal of seatback IFE screens to transition to a wireless system that streams content to passenger mobile devices from onboard servers and wireless access points. Safran has also provided upgraded seating, and the airline has also included a "subtle infusion of Malaysian elements throughout the cabin," according to their July 21 announcement.
Malaysia is branding its wireless IFE system as "MHstudio," with the application to provide "preferred TV programmes, movies, podcasts, music and reading materials."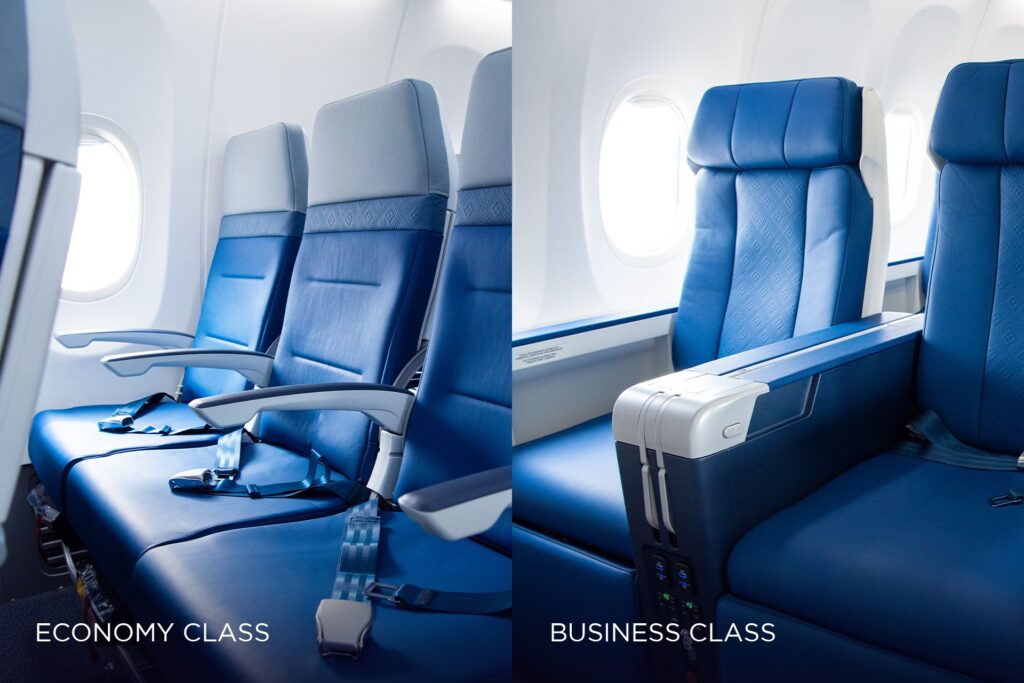 Group Chief Marketing and Customer Experience Officer of Malaysia Airlines, Lau Yin May, commenting on the cabin refresh program, said the effort began in 2021 as a "bold step taken by the airline in response to feedback and suggestions received through customer surveys and various focus group sessions in 2020.
"This demonstrates Malaysia Airlines' commitment to adapt to changing consumer needs and in improving overall customer experience in the post pandemic era," May adds.
The first upgraded 737 cabins have already started flying, with the airline rolling out the upgrades to a total of 38 aircraft in its fleet over the next year.