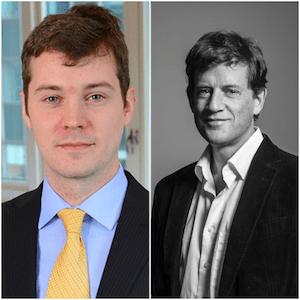 On this bonus episode, we feature some of the unreleased interviews from our recent coverage of the COVID-19 coronavirus pandemic's impact on various segments of the aviation industry.
Guests and speakers on this episode include the following:
Ed Bastian, chief executive, Delta Air Lines
Paul Jacobson, chief financial officer, Delta Air Lines
Richard Koe, managing director, WINGX Advance GmbH
Glenn McDonald, senior associate, Aerodynamic Advisory
At 1:53, you'll hear the opening remarks delivered by Bastian and Jacobson during their 2020 first quarter earnings call.
At 16:12, Koe joins the podcast to discuss trends in business aviation intelligence data and flight activity.
At 31:10, McDonald joins the podcast to discuss how the decline in passenger demand and COVID-19 travel restrictions will impact the aerospace industry supply chain.
Have suggestions or topics we should focus on in the next episode as part of this new series? Email the host, Woodrow Bellamy at wbellamy@accessintel.com, or drop him a line on Twitter @WbellamyIIIAC.
Listen to this episode below, or check it out on iTunes or Google Play If you like the show, subscribe on your favorite podcast app to get new episodes as soon as they're released.