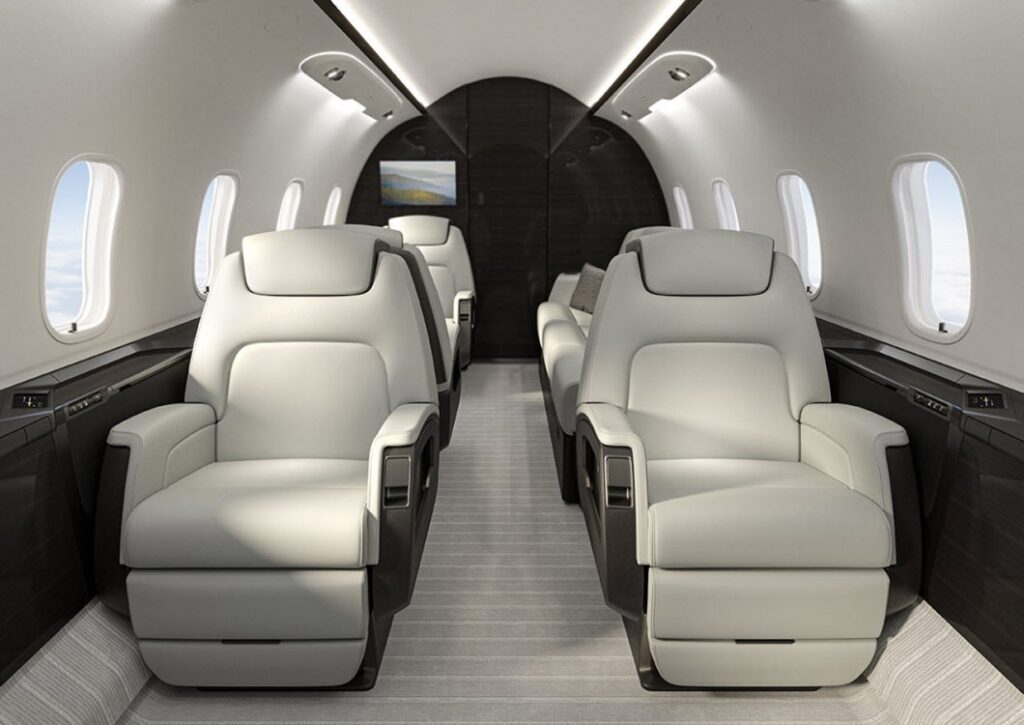 Private aviation company Airshare has selected Viasat's in-flight connectivity (IFC) for new aircraft deliveries, Viasat announced Tuesday. Airshare's business model offers "fractional ownership" of private jets, in which customers buy or lease access to private flights.
Viasat will install its IFC system on Airshare's new Challenger 350 deliveries and future Challenger 3500 deliveries that begin next year. The Challenger planes are business aircraft built by Bombardier. The first installation on an Airshare Challenger 350 was completed in July and additional installations will take place over the second half of this year. Financial terms of the deal were not disclosed.
This deal comes as Airshare is expanding beyond its core markets in the central United States, with plans to begin service on the East Coast in the near future.
"Excellent connectivity is no longer simply a nice-to-have amenity while in-flight," said John Owen, president and CEO of Airshare. "Airshare's best-in-class service demands a reliable connectivity solution that provides fast speeds and a consistent connection from takeoff to touchdown. … Choosing Viasat for our new deliveries was an important step as Airshare enters our next phase of growth."
This is the latest in a string of IFC wins for Viasat after the company signed Virgin Atlantic in July, Southwest Airlines in May, low-cost airline Breeze Airways in March, and Delta Air Lines and KLM Royal Dutch Airlines last year. The satellite operator said its Ka-band satellite network covers more than 90% of business aviation routes and the upcoming ViaSat-3 constellation will provide near global coverage.