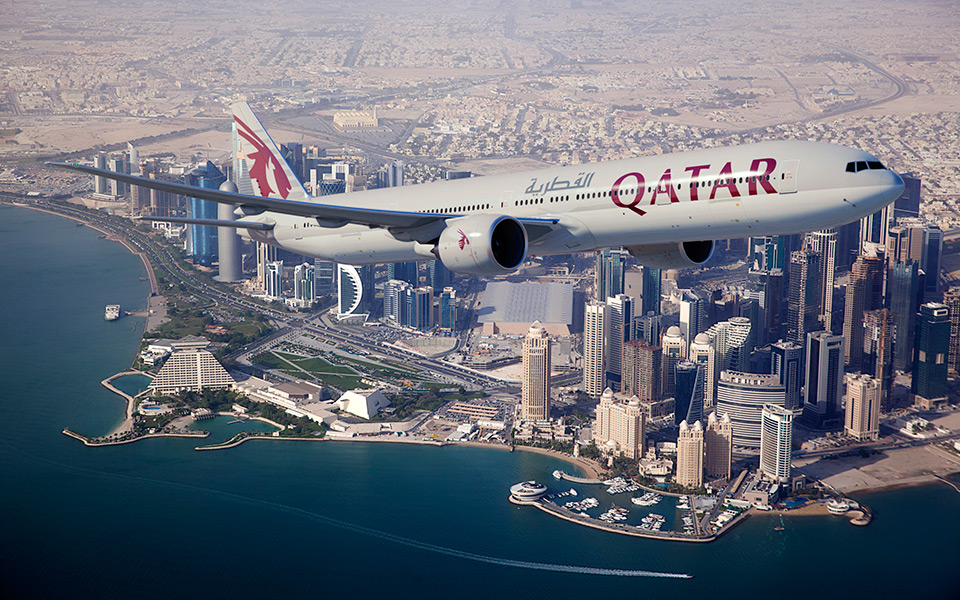 Qatar Airways selected Inmarsat's in-flight connectivity (IFC) solution for its Boeing 787-9 and 737-10 fleet. This is an expansion of an agreement the companies signed in 2017 to install GX Aviation on the airline's Airbus A350s and Boeing 777s.
GX Aviation has been activated on the first seven Boeing 787-9s, less than five months from contract award, the companies announced Wednesday.
Qatar Airways said this IFC expansion is particularly important as Qatar prepares to host the 2022 FIFA World Cup in November, bringing an influx of tourists to the country. Inmarsat is committed to meeting the bandwidth requirements for this event, and Qatar Airways plans to offer passengers match scores, video replays and game livestreams. The airline's service model is to offer one hour of free access to its Super Wi-Fi with the option to purchase full access for the remainder of each flight.
"We were amongst the first airlines in the world to adopt [Inmarsat GX Aviation] and remain the largest operator of GX-equipped aircraft in the Middle East and North Africa," said Akbar Al Baker, Qatar Airways Group Chief Executive. "As the 2022 FIFA World Cup approaches, Inmarsat is the perfect partner we need to ensure Qatar Airways can offer unrivaled inflight connectivity to each and every passenger."