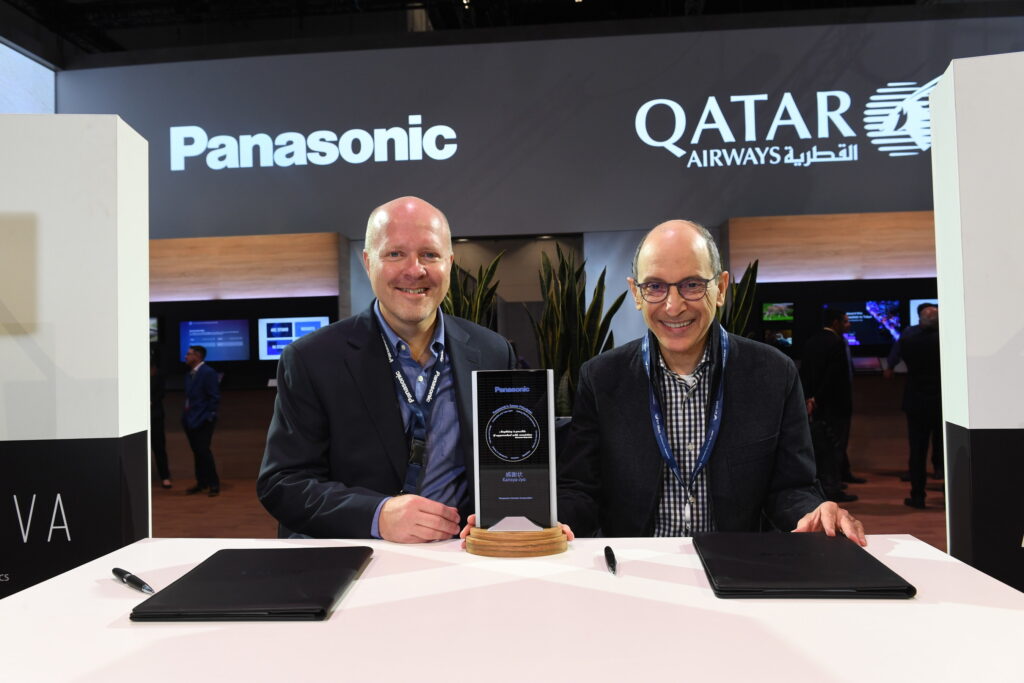 Qatar Airways will equip its fleet of Boeing 777X aircraft with the Astrova in-flight entertainment (IFE) system supplied by Panasonic Avionics, according to an announcement made by the two companies during the 2022 Aircraft Interiors Expo (AIX) in Germany.
Under the agreement, all 40 of the 777X jets on order for Qatar will feature the Astrova 4K OLED seatback system, including 13-inch screens in economy and 22-inch screens in business class. The 777X fleet operated by Qatar will be the first aircraft type to feature Panasonic's new Astrova IFE technology.
Qatar Airways Group CEO Al Baker commented on the IFE selection for the 777X fleet, describing it as "cinema-grade, 4K OLED clarity that will captivate them when watching our latest blockbusters using Oryx One IFE system."
AIX was also the first public announcement of the new Astrova system from Panasonic, which describes the technology as being capable of providing more personalization and immersion into the seatback IFE experience for individual airlines and their passengers. Some of the unique features of Astrova include a dedicated 67W USB-C port, removable peripheral bar, and access to passengers' personal subscription services and content such as Apple Music, Spotify, Netflix, Disney+, YouTube, and HBO Max.
Qatar Airways is the launch customer of the 777X, which Boeing now expects to be ready for entry-into-service by 2025.