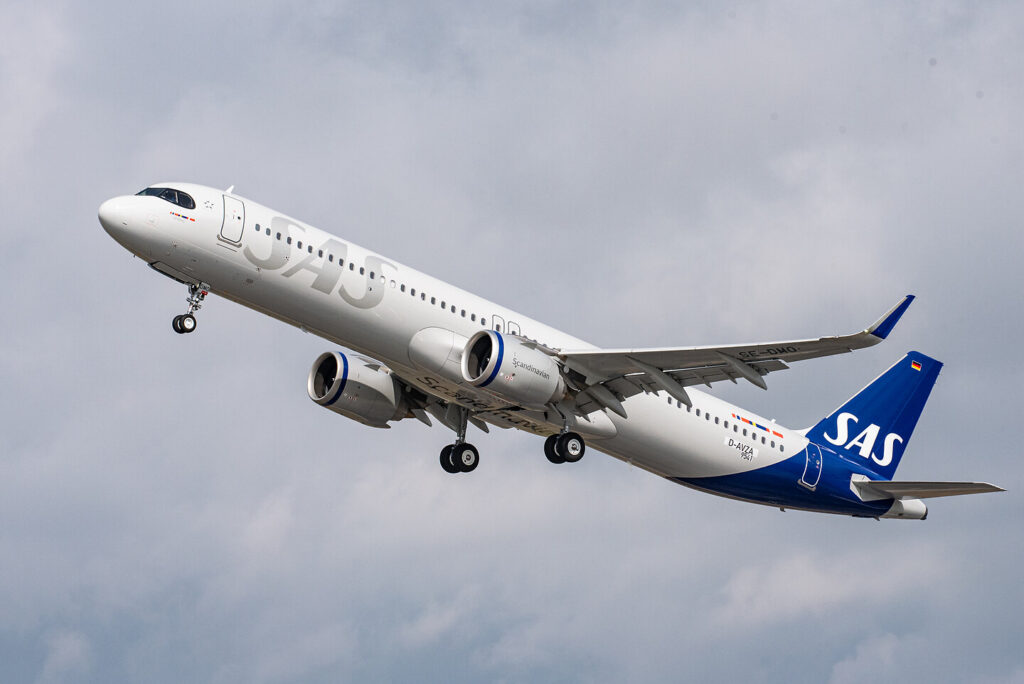 SAS Scandinavian Airlines has become the launch customer of the Skywise Predictive Maintenance (SPM) technology, "SPM Alliance," provided by the Aviation Digital Alliance.
The Aviation Digital Alliance is a partnership first established in 2019 to combine the aircraft systems expertise of the maintenance division of Delta Air Lines with the flight data collection and cloud computing services of the Airbus Skywise platform. Last year, the partnership doubled the number of analytics algorithms as well as the number of aircraft parts that can be monitored by Skywise with the addition of GE Digital.
Now, SAS has signed an agreement that will integrate the SPM Alliance technology into its A320 family fleet, around 70 aircraft total.
Marko Rudic, Head of Technical Operations at SAS, said the Scandinavian carrier is ready to start using SPM's "powerful analytics."
"Thanks to SPM Alliance, we will be able to pre-empt operational disruptions and accelerate maintenance decisions by predicting potential in-service issues across our large A320 Family fleet," he said in an April 26 press release. "This is the proactive approach to fleet technical management that SAS wants to take."
Skywise, the aviation data platform launched by Airbus in 2017, provides the key digital infrastructure to the Alliance, as it provides a singular access point to data analytics that combine multiple sources into one secure cloud-based platform, including work orders, spares consumption, components data, aircraft/fleet configuration, onboard sensor data, and flight schedules. Airbus estimates that the cloud computing infrastructure—servers, based in Ireland—that hosts Skywise contains about 15 petabytes, or 15 million total gigabytes, of flight operational data points about individual in-service Airbus aircraft parts, systems, and engines.
While Skywise and the broader Digital Alliance platform with Delta TechOps and GE Digital collects data about other aircraft, licensing agreements with airlines keep Airbus from accessing data about non-Airbus aircraft.
"As airlines are on the path to recovery, it is more important than ever to support them in saving costs and optimizing their fleets' availability," Lionel Rouby, SVP Digital Solutions, Airbus, said in a statement. "This is precisely what SPM Alliance does: covering a wide scope of equipment, our new solution brings another dimension to predictive maintenance that will considerably reduce unplanned maintenance."