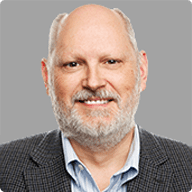 LAS VEGAS — Two months after switching its new in-flight internet service on for the first time, Spirit Airlines Chief Information Officer (CIO) Rocky Wiggins provided more insight into how the low-cost airline wants to expand its use of connectivity for both passengers and operations.
Spirit first started providing in-flight connectivity (IFC) to passengers on some of its Airbus A320 fleet in July, and will continue equipping its entire fleet with the service over the next few years. During a fireside chat session at the Future Travel Experience (FTE) Global event in Las Vegas this week, Wiggins explained how Spirit wants to optimize its use of connectivity for both passengers and flight operations in the near future.
"The things you can look forward to in the near future will [include extending] the product from a 10,000-foot limit to gate-to-gate," Wiggins said.
According to Thales, Spirit's IFC service is enabled by a set of strategic agreements first established with satellite operators SES and Hughes Network Systems in 2017. Under the agreements, SES contracts Hughes for service on EchoStar XVII and EchoStar XIX HTS satellites, and combines them with its AMC-15 and AMC-16 satellites to provide the four-satellite network initially enabling connectivity for Spirit passengers.
In August, Thales confirmed through a post on its LinkedIn account that some of Spirit's aircraft have also started connecting to a fifth high throughput satellite (HTS), SES-17. In-flight internet purchasing options for Spirit passengers have been separated into a browsing category that starts at $2.99 and a streaming category that starts at $5.99.
While acknowledging the benefits of providing passenger connectivity during his fireside chat at FTE, Wiggins also discussed how Spirit views its return on investment related to the new IFC service and whether charging passengers for access could provide ancillary revenue. Eventually, he believes the airline could exploit the service for transmitting operational data about aircraft components and system faults or maintenance needs in real time.
"The return on that investment is a bit squishy, it's further out and it requires a tremendous amount of discovery," Wiggins said, regarding the potential to create ancillary revenue from passengers paying for IFC.
But the Spirit CIO said there could be major potential in using the connectivity to transmit operational data in real time. In recent years, both airlines and in-flight connectivity service providers have offered a wide variety of perspectives on how high-speed connectivity can be used to stream flight operational data to ground crews or operations bases to inform them of potential aircraft maintenance issues or items that need to be addressed once an aircraft lands.
Viasat for example, features a data sheet on its website explaining how their partnership with Teledyne enables the use of a connected aircraft interface device (AID) to transmit real-time flight data for "enhanced flight and maintenance operations" that the company claims can be done at a lower charge than sending that data over the aircraft communications, addressing and reporting system (ACARS). In April, the Collins Aerospace-sponsored publication Connected Aviation Today featured an interview with a UPS flight operations manager discussing the concept of predictive maintenance.
Airbus also discussed the topic in April for an article published by FAST, their internally distributed online magazine. "The crew can also use the SATCOM to contact the [Airline Operations Center] AOC regarding, for example, an HF system fault message alert during the flight which could impact the next flight dispatch," the French airplane maker notes in the article.
Wiggins said Spirit is a big believer in the concept but has not yet started using its connectivity to transmit real-time operational data.
"We knew that we wouldn't be getting engineering data off the aircraft in-flight right away, but as we put the Thales deal in place it already was structured to let us do that," Wiggins said. "I can already point to a handful of events that I want to know right away that occur on the aircraft that I can transmit down to the destination airports so they can be ready to respond, that reduces our turn time. We have a handful of those, we think right now the potential is tremendous, and it's going to require a significant amount of data mining, machine learning and discovery. We're preparing to do that because we think the payoff could be quite huge in terms of aircraft utilization, turn time, and a less disruptive experience for our customers. But the program isn't built on that."