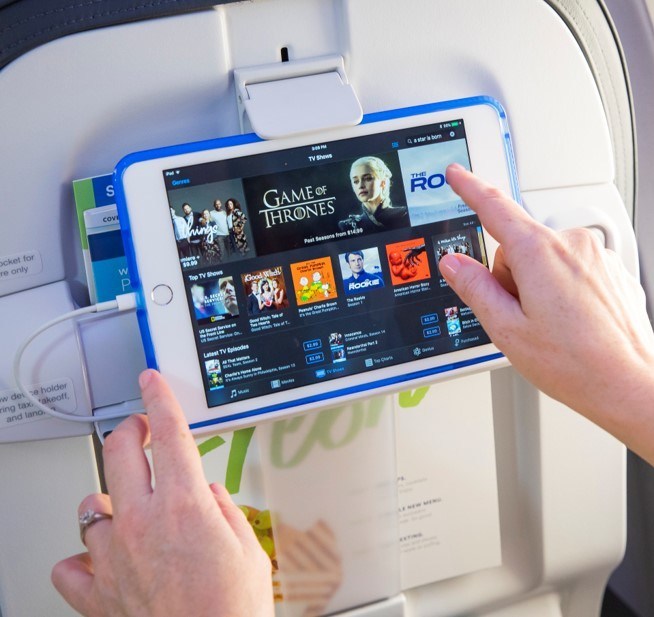 On September 26, the U.S. Department of Transportation released a new Notice of Proposed Rulemaking (NRPM) "Enhancing Transparency of Airline Ancillary Service Fees," that could require U.S.-based airlines to provide refunds to passengers who pay for in-flight internet services that malfunction or do not work during their flight.
The NPRM was released as part of a White House Competition Council meeting held this week where U.S. government officials announced DOT's NPRM as part of 72 other initiatives developed by more than a dozen federal agencies with the goal of addressing "some of the most pressing competition problems across our economy." A major focus of DOT's NPRM is to increase the level of transparency airlines are required to provide when passengers are purchasing air travel tickets to include disclosure of all fees such as checked baggage and preferred seating at the initial point of purchase.
"Airline passengers deserve to know the full, true cost of their flights before they buy a ticket," U.S. Transportation Secretary Pete Buttigieg said in a Sept. 26 press release. "This new proposed rule would require airlines to be transparent with customers about the fees they charge, which will help travelers make informed decisions and save money."
A provision within the NPRM would require airlines to provide refunds to passengers that pay for services that are not available or provided in-flight. DOT specifically references "broken WiFi" as one of those services that would require a refund in the new NPRM.
The agency also defines in-flight internet services as one of the ancillary revenue fees that airlines could be required to refund if the new rule becomes effective. DOT proposed the rule on Sept. 26 and is allowing a 60-day comment period on its details. Check out the full 72-page NPRM here.