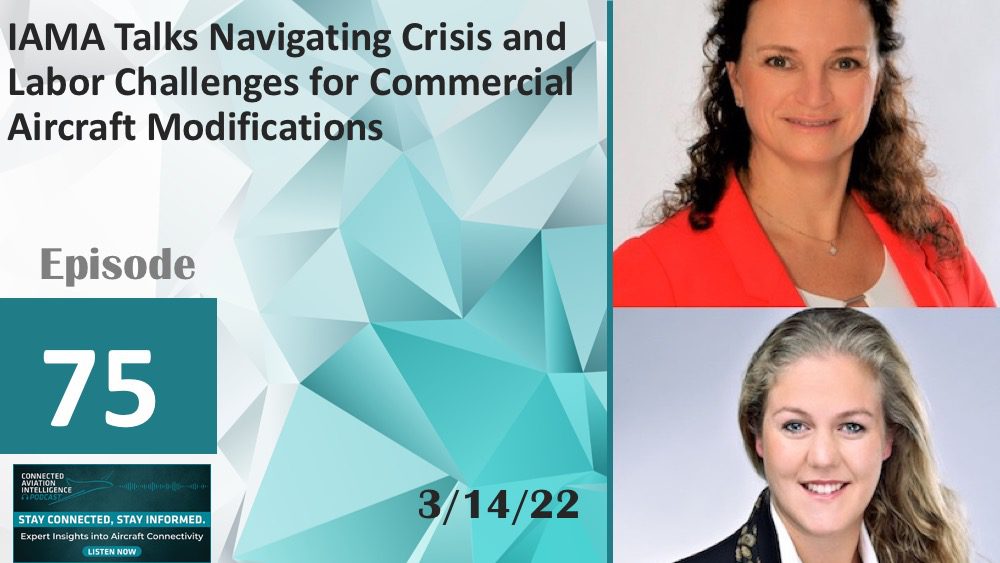 On this episode of the Connected Aviation Intelligence Podcast, we're joined by the new managing director of the Independent Aircraft Modifier Alliance (IAMA), Nina Schulz, and IAMA's Alliance Manager, Annelouise van Dijke, to discuss some of the organization's latest progress advancing their goal of making independently provided aircraft maintenance more competitive against offerings provided by OEMs.
IAMA was first launched in 2019, and has grown its membership and subscribers to include Collins Aerospace, CarlisleIT, Envoy Aerospace, Etihad Engineering, and Lufthansa Technik, among others. The organization has been striving to improve the aftermarket supplemental type certification process for airlines and lessors since its inception. Schulz provides some progress updates after the first IAMA member completed the first IAMA audit process, an outlook for 2022, and some thoughts on how the process for acquiring, modifying, and operating in-flight connectivity on aircraft continues to evolve.
IAMA is hosting its next Virtual Think Tank (IVTT) on March 16 at 3 PM CET.
Have suggestions or topics we should focus on in the next episode? Email the host, Woodrow Bellamy, at wbellamy@accessintel.com, or drop him a line on Twitter @WbellamyIIIAC. Also, check out the agenda for the 2022 Connected Aviation Intelligence Summit just posted to our event website!
Listen to this episode below, or check it out on iTunes or Google Play. If you like the show, subscribe on your favorite podcast app to get new episodes as soon as they're released.