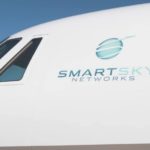 SmartSky Networks Partners with Mosaic ATM, Expanding Skytelligence
SmartSky's Skytelligence platform for in-flight connectivity applications now counts Mosaic ATM as a partner, adding new data streams, data processing and fusion techniques. The partnership with Mosaic ATM enhances Skytelligence's framework infrastructure connecting aviation applications and services developers, expanding the capabilities of the platform and allowing for the development of applications that integrate more data sources.
"To catalyze aviation's digital transformation, our Skytelligence open marketplace enables companies to access and share aviation, flight, weather data, operations data and more," said Haynes Griffin, SmartSky Chairman and CEO. "Mosaic is a critical partner in the creation of this application development infrastructure." SkyTelligence, provides companies across various segments of the aviation industry to use their SmartSky's network to develop their own smartphone and tablet-based applications. Mosaic ATM describes itself as an organization that partners with the FAA and aircraft operators among others across the aviation industry to "invent and deliver the next generation of technologies, procedures, and knowledge for air vehicle systems, operations, and applications." The partnership comes several months ahead of the official launch of SmartSky Networks' air-to-ground 4G LTE in-flight connectivity network. In June, company president Ryan Stone 
told Avionics International
 the network was 'months away' from deploying and is already incorporating some 5G elements. JetSuiteX is the official SmartSky Networks launch customer.
| | |
| --- | --- |
| | Want to hear more on aircraft connectivity applications? Check out the Global Connected Aircraft Podcast, where Avionics editor-in-chief Woodrow Bellamy III interviews airlines on how they're applying connectivity solutions. |
"SmartSky's patented system for five-dimensional trajectory optimization with continuous re-planning is an industry breakthrough, and accessing this capability via a software as a service model is a game-changer," said Chris Brinton, CEO of Mosaic ATM. "This feature allows developers to take advantage of the combination of several data sources and services, including weather and traffic constraints, to quickly and cost-effectively build enhanced services." In addition to providing data and expertise to Skytelligence, Mosaic ATM and SmartSky will continue to jointly develop applications and services related to airport data, convective weather data, navigation aids and more, the two companies said.
---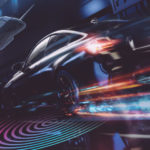 When it Comes to Antennas, it's All About Price
Editorial Note: This article first appeared in August 2019 edition of Via Satellite.
With the proliferation of satellites in Non-Geostationary Orbits (NGSO), and the growing capacity and coverage of Geostationary Orbit (GEO) satellites, antenna manufacturers must continuously adapt. New specifications demand new technologies, in an exciting age where network coverage is reaching new possibilities.
In order to support the upcoming wave of multi-satellite constellations that demand different coverage, transmission power, and frequency bands, these companies must also continue to innovate, at a reasonable pricepoint. Via Satellite spoke to a handful of experts from Ball Aerospace, Kymeta, L3Harris, OneWeb, Panasonic Avionics, and ThinKom about new antenna technologies, potential breakthroughs, and where they see this industry segment headed in an environment where cost rules the realm of possibilities.
One could assume that antennas are evolving to get smaller and cheaper, as is the case with satellites. Spoiler alert — general consensus is that smaller isn't necessarily better, and size and cost aren't necessarily correlated — but cost savings are top of mind. Instead of thinking about antennas as "smaller is better," it's all about getting the best performance in the smallest possible area.
"It's really about area efficiency," comments ThinKom Chairman and CTO Bill Milroy. "In terms of cost, there is indeed a strong push to lower costs at much higher production rates and volumes, particularly for fixed User Terminals (UTs) in support of the various Low-Earth Orbit (LEO) and Medium-Earth Orbit (MEO) constellation players. In many cases, the cost of the antenna/terminal can (eventually will) make-or-break many of the best laid [business plans] for these constellations."
As far as antennas used in In-Flight Connectivity (IFC), Panasonic Avionics Director of Connectivity, Technical Sales Lisa Kuo says that "the trend, as far as our [aircraft] customers, is to get as low profile as possible … Smaller may not be the right way to put it, but they want antennas to be as low profile as possible."
But, cost is also top of mind. "A lot of times, getting smaller usually means getting cheaper. But for aircraft, they have very different constraints about what they'd like to see on the aircraft. One of the biggest questions they have is: How much times does it take to install the antenna? And then, how much time does it take to fix the antenna? If the antenna onboard is broken, how much downtime are they going to suffer in order to fix the antenna? And, how often is it broken? … We're going to see an interesting case of cheaper antennas, versus more expensive antennas that are easy to install/antennas that don't break as much," she says.
Kuo sees antenna manufacturing going in two different directions. She says that companies could "give you antennas that aren't as reliable, but they're so cheap that you don't care," or there will be antenna providers that may "be a lot more expensive, but you install it one time, and you'll never have to take it off for repair."
L3Harris Director of Space Antennas and Structures Tom Campbell speaks to the space segment, in saying that "satellites are getting smaller, requiring the launch configuration of antennas to be more compact. This allows ride sharing on launches and enables constellations to be put in orbit at lower cost."
It all comes full circle – with satellites getting smaller, antennas intended for launch must undergo a size reduction. But aside from size, there's no doubt that cost is a big part of the equation, and Campbell adds that system designers are spending more time and effort on antennas to increase capabilities, while decreasing overall costs.
"They are finding that if they increase the capability of the space antenna, they are able to decrease the overall dollar/bit of the system," Campbell says. "In most cases this is leading to increased quantities and higher gain antennas combined with frequency reuse strategies to maximize the throughput on the satellite."
Kymeta Vice President of Product Lilac Muller stitches the ground and space segments together, in saying that, "antenna size is an interdependence of efficiency of both sides of the link." She adds, "many antennas are expected to remain about the same size, given that they must be compatible with spacecraft that are currently in operation and ones that are still being designed. Price is a function of volume and integration. Price will increase or stay the same for markets that need very custom solutions and will decline for markets that enjoy the benefits of scale."
Muller explains that the evolution in size and cost depends on the market verticals these antennas are serving. OneWeb Product Management Director Mirna Mekic adds, "there are market verticals, which will significantly benefit from the flat panel design — such as commercial and business jet aero applications, as those antenna designs provide significant OpEx savings in the airline industry."
In the same vein, Kymeta's Muller believes that a breakthrough on the horizon is being able to manufacture flat panel antennas in volume, specifically for LEO applications.
Speaking of the variations in antenna design, Electronically Steerable Antennas (ESA) are clearly a hot item. Ball Aerospace Vice President and General Manager Rob Freeman stresses how the greater satcom industry has been waiting for two things from ESAs. "First, fully electronically-steerable phased array antennas that work. Electronically-steerable antennas are flat panel antennas that have no moving parts and are software configured," he says. "Second, the satcom industry has looking for fully electronically steerable phased array antennas that are affordable. In other words, customers want performance at the right price points."
ESA is specifically of value to the In-Flight Connectivity (IFC) arena, as noted by Kuo— she believes that the ESA antenna is the next big breakthrough for the aviation segment.
"For IFC, a lot of people believe the ESA antenna is the next big thing," she says. "There's definitely a good reason for that, with the rise of LEO and NGSO constellations — it makes ESA antennas a lot more technically feasible. Because we're also focusing on the lower antenna profiles with higher reliability, ESA antennas have a lot of really good features that meet all these trends."
In terms of form factor, Kuo believes that mobile antennas will eventually become part of the vehicles they support. "Another thing is expanding ESA to a bigger scale — having an antenna that is embedded entirely in the aircraft body," she says. "I believe that at some point, aircraft manufacturers, Original Equipment Manufacturers (OEMs), will start embracing that. I remember when 10 years ago, GPS didn't come standard in a car. You had to order units separately. But nowadays, it's silly for a car not to have GPS — it's part of what you have to have in the car. I'm sure antennas will become something like that on the aircraft. So, it's only a matter of time before it becomes an essential part of the aircraft. I'm definitely looking forward to aircraft manufacturers to embed it as part of their permanent structure."
Although some see ESA antennas being the next big breakthrough, Kymeta's Muller generally believes that the next breakthrough is "more capable and feature rich antenna products, higher integration of the terminal to reduce cost and complexity, and more standardized configurations to support high volume emerging markets."
Muller then delves into antenna applications in the connected vehicle market. "Land mobility has traditionally been a communications-on-the-pause market or required an expensive solution for military or high-end applications," she says. "We have opened and will continue to open the land mobility market to more opportunities to solve business needs with our next-generation terminal product. The components available in the satellite industry have not been built to the grade necessary for automotive environments and we are working to bridge that gap."
"Kymeta identified a market problem for connectivity as it relates to the automotive sector which has only increased with the shift to autonomous driving," Muller continues. "The need is clear for contiguous communications for a connected and autonomous future. This applies to both on-road, off-road and industrial applications in the automotive market. We are developing a full, integrated solution to address the needs of this emerging market. That solution will incorporate both satellite and cellular connectivity and related subscription services into a unified product offering targeted at these markets."
The automotive vertical clearly agrees with the aviation segment in that a fully embedded connected car or aircraft has not been developed yet, but Muller adds that "the need for this kind of solution in the industry is here and now."
Although technology development continues to steer itself in different directions — and often dependent on the market vertical — multiband antennas continue to be a sought-after pipedream for many. Fortunately, the consensus is that the technology is plausible.
"Multiband antennas are plausible but not yet practical," according to Ball Aerospace's Freeman. "For the foreseeable future, the end user will need to sacrifice performance and deal with higher cost if they require a single antenna system operating over multiple satellite bands (i.e. Ku- and Ka-band). "
OneWeb's Mekic further adds that the plausibility of multiband antennas depends on the market, and the antenna's intended applications. "We are seeing examples of technology maturity which will enable multi-band antenna designs," she says. "The application of those antenna designs will depend on the needs and requirements of the customer and end-users. You can expect end-users to want to see a value in the antenna they chose, which balances connectivity and service flexibility with design parameters such as — power consumption, size/profile, and ultimately the price."
Panasonic's Kuo brings the discussion back to aviation. "This is a highly contested topic in the land of IFC, especially for Panasonic. At this point, we are offering a Ku-band solution, and we are also offering a Ka-band solution to our airline customers. When we look at our antenna roadmap as well as the features we are planning on embedding in our roadmap, we talk amongst ourselves and say: 'Hey, what about a Ku-/Ka- band antenna that allows you to do either Ku- or Ka- band?' That is a really attractive thought, but when you look at the technology we have today — in order to make a Ku-/Ka- band antenna, the efficiency is not there, and the size is also not there. Our customers are looking for smaller and flatter — not heavier, bigger, and bulkier," she says. "That's not to say that in the future we won't get there, but we still haven't seen it yet."
The antenna market has seen a lot of technological growth, but as with anything, there is still a long way ahead. Whether it's the aviation or connected vehicle markets waiting for a time where antennas can be installed in the entirety of the aircraft/vehicle, or others simply waiting for a practical multiband antenna, markets continue to seek prices that are right for both suppliers and customers.
---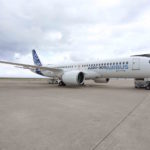 Airbus A220 Gets New Iridium Satcom Option
Under a new agreement between L3Harris Technologies and Airbus, the A220 has a new line-fit satellite communications option, the Automated Flight Information Recording System (AFIRS) 228s, for enabling Iridium services. L3Harris serves as the prime subcontractor to Airbus for the A220, A320 and A330 for the enablement of Iridium voice and data services. FLYHT has been subcontracted by L3Harris to provide aircraft modifications to the baseline version of the AFIRS 228 to meet the human machine interface (HMI) requirements of the A220 cockpit design philosophy, a representative for L3Harris told
Avionics International
.
"The solution provides reliable long range communications for FANS and ACARS messages and ETOP operations in addition to voice and data Airline Administrative (AAC) Communications using the high reliable Iridium [constellation] with global coverage. The AOC messages are used by airlines to improve operational efficiency," the L3Harris representative said. A220 operators or airlines purchasing the former C Series aircraft will now be able to use the AFIRS system for air traffic safety voice, future air navigation system and airlines operations control over Aircraft Communications Addressing and Reporting System (ACARS), the L3Harris representative said. The new satcom option is also the latest of several program updates for the Airbus A220 over the last year. Airbus officially started manufacturing its first A220s built in the U.S. on August 5, 2019. The first U.S.-made A220 – an A220-300 destined for Delta Air Lines – is scheduled for delivery in the third quarter of 2020. By the middle of the next decade, Airbus expects the facility to produce between 40 and 50 A220s per year. Airbus also added
CATIII autoland certification
to the A220's European type certification in November 2018, several months prior to
Delta Air Lines
becoming the first U.S. carrier to start passenger-carrying flights with the aircraft.
---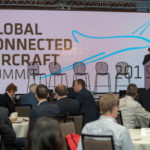 GCAS 2019: Airlines Navigate Connected Business Models, Apps and Services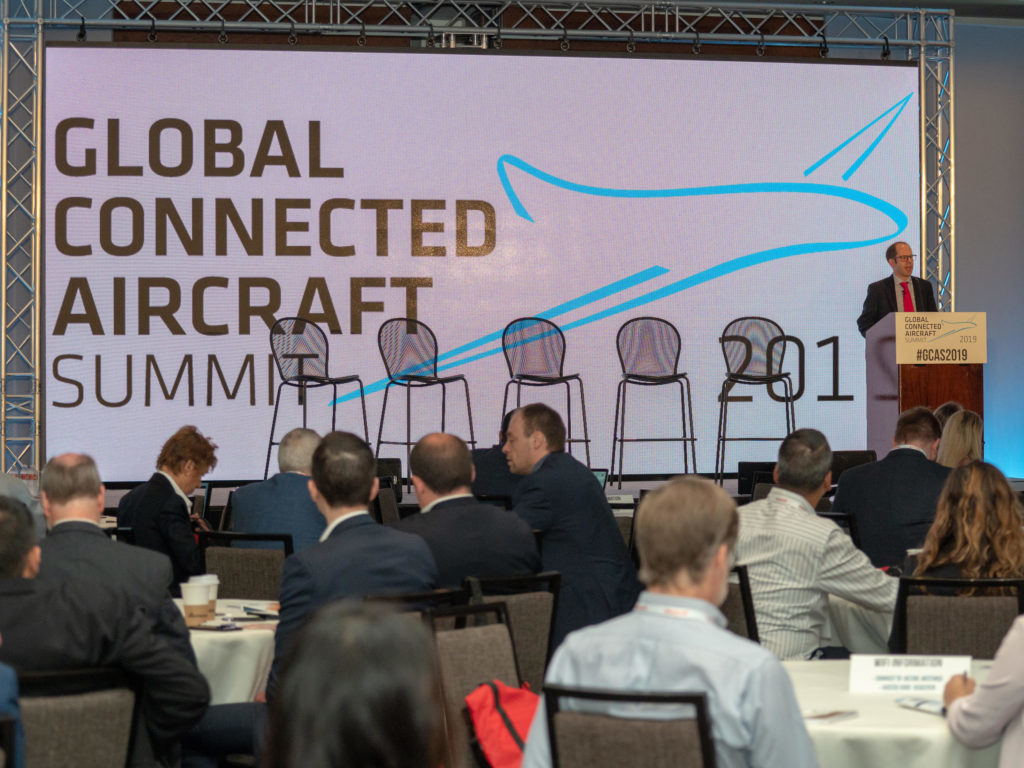 In 2019, in-flight (IFC) connectivity technology is at a generational standstill, leaving airlines and the service providers and equipment suppliers they work with to optimize the business models, data transmissions and performance behind what is already flying today.
During the 2019 Global Connected Aircraft Summit, managers, directors and executives from the passenger experience, flight operations and engineering divisions of 10 of the world's largest airlines provided in-depth perspectives on growing pains they're experiencing and where they want to go in the future with the IFC technology they're currently operating and maintaining.
Optimizing Cabin IFEC and Business Models
One of the biggest discussion points from a cabin in-flight entertainment and connectivity (IFEC) perspective discussed across all of the panels at GCAS this year was whether or not all airlines will eventually make access to in-flight connectivity free.
What are the main barriers blocking widespread deployment of free access to in-flight Wi-Fi?
It comes down to the intertwined economics behind who makes the antennas, modems and wireless access points that airlines actually use to provide connectivity to passengers and who actually operates the service that gives those same passengers the bandwidth and capacity to use that connection. Each of these players, the airline, service provider and equipment maker needs to make a profit. The problem is, most airlines still have no way of knowing how many passengers are actually going to pay for IFC access on a given flight.
Another major roadblock to the use of a free business model is the ongoing inconsistency of the performance of most IFC networks.
Norman Haughton, director of in-flight entertainment and connectivity product and analytics at Air Canada said his airline, like most others, still has not perfected the business model behind operating the service that their fleet is now entirely equipped with.
"We've looked at free many, many times. I would say it's less about financial restriction and more so about product consistency," said Haughton, noting that Air Canada has a fleet of 400 aircraft with mixed equipage consisting of Gogo's older, slower air to ground network and its newer, speedier 2Ku satellite-based network.
"How do we offer something that's consistent across an [air-to-ground] ATG network that was built and designed a decade ago, and 2Ku, which has significantly more capabilities? How do we ensure we're delivering something that people can expect and rely on? I think that is where we struggle."
Another Canadian carrier, WestJet, is in a much earlier stage of in-flight connectivity deployment as compared to Air Canada. According to Jag Sandhu, product owner IFEC for the IT division of WestJet, the regional airline's entire fleet will be connected to the Panasonic Avionics satellite network by 2020. WestJet initially introduced IFC access at a fee of $7.99 per passenger for the duration of a flight. Sandhu said WestJet's current focus is on connecting the onboard experience to a passenger's entire travel experience.
"I think there's needs to be a shift from an airline and satellite provider perspective on making it easier for our guests," said Sandhu.
"I know a lot of folks are looking at it from when you're onboard and connected, how does that experience look like? One thing that we're really focused on right now is how to make that customer experience consistent throughout the whole process. Not just onboard, but how do we make our whole digital platform, from our website to our airports to our onboard connectivity, one cohesive experience."
J.D. Power's 2019 North American Airline Satisfaction Study tends to agree with Sandhu's perspective. Despite the speeds and robustness of newer networks enabling in-flight video streaming and other more bandwidth intensive applications, free or not, passengers still find the reliability of in-flight internet to be poor. The study, based on responses from 5,966 passengers that took flights on North American airlines between March 2018 and March 2019 calls out in-flight services, including Wi-Fi, as the lowest ranked part of the passenger experience.
A major reason that passengers are still not satisfied with the performance of in-flight connectivity they get on a widespread basis is that it still does not match what they have become accustomed to on the ground. That's true not only of the commercial airline passenger, but also from the perspective of leadership within airlines.
"There's so much that we can do through an API ecosystem on ground applications that we still don't see a reason why they cannot be taken into the onboard experience. There's so many great applications that we're developing that are so restricted onboard, and that's because of the reliability of the connectivity," said Pablo Gomez, vice president of e-commerce at Aeromexico.
Three different aircraft connectivity service providers enable in-flight internet access on Aeromexico aircraft, including Gogo, Panasonic and Viasat. Beyond their most recent passenger facing connected amenity—free streaming of Netflix content on Gogo-equipped aircraft—Gomez said Aeromexico's biggest concern right now is not using passenger access to in-flight internet to improve their net promoter score (NPS).
In May, Aeromexico introduced free Wi-Fi-based texting for passengers, and said that has only lead to a slight increase in the take rates of the average number of passengers actually using the connectivity which could then lead to an increase in their NPS. Thus far, only about 1.5 percent of Aeromexico passengers are actually using in-flight internet on average, and Gomez wants to get that number closer to 20 percent.
"Ultimately, we want to use connectivity to boost our NPS and customer experience. The most recent news is the introduction of our free texting capabilities. The challenge there is that we're working with three different vendors. We have a mix that includes Viasat, Gogo and Panasonic. Every initiative that you introduce has to be negotiated with each vendor separately, so that's a challenge," said Gomez.
Operations and Maintenance
Airlines also have their own individual approaches to deciding how pilots and maintenance technicians can use newer connectivity platforms to improve their on time arrival rates, gain access to real time weather updates and communicate with other divisions of their organization.
Michael Garman, manager of avionics engineering at Allegiant Air, said the low cost Las Vegas-based carrier recently starting using cellular networks instead of the legacy Aircraft Communications Addressing and Reporting System (ACARS) link to transmit data from on-the-ground aircraft to their central data repository system. While Allegiant does not actually feature IFC onboard their fleet, Garman said the focus right now is to continue to expand their on-the-ground connected aircraft applications.
"We're looking at a new use case for wireless access points," said Garman. "Right now we have one airplane that has a wireless access point in it, and this is an on ground thing only. We have contracted maintenance, and we don't have our own hangars, so the idea is to make the airplane a hotspot where the mechanic can use their iPad to connect, look at manuals and print things," said Garman.
Elsewhere, airlines are taking different approaches to customizing how, when, where and why pilots use in-flight internet onboard.
As an example, Jason Brown, manager of flight technical operations at Air Canada, said his division is evaluating deployment of a dedicated Wi-Fi network for their flight crews.
Another major connected flight operations application being used at Air Canada is pilot access to real-time turbulence reports. Their pilots are able to access reports and forecaster created alerts using the Weather Channel's flight planning and operations applications WSI Fusion and WSI Pilotbrief. Traditionally, flight operations personnel, pilots and aviation meteorologists received coded verbal reports with limited information on flight conditions known as PIREPS, or pilot reports. Now, that information is becoming increasingly more graphical through connected tablet applications for pilots.
Brown also discussed some of the activities that passengers and even service providers and avionics makers never witness.
How does Air Canada phase in new connected pilot applications seamlessly, without disrupting their the 1,600 flights they operate on an average daily basis? Through a staggered process where the application is first introduced to the most experienced pilots.
"We have a very robust deployment process, including what starts out as a lengthened test phase that has no real time frame around it. We study it, take a look at the human factors element and the performance of the connectivity with a very small group of our pilots in operation. Once we get beyond that we have these two operational test groups, comprised of first officers and captains, that brings the new app to between 300 to 400 pilots. From there we continue in staggered waves toward full deployment. At no point are we sending a single new application to all 4,400 pilots," said Brown.
Despite the development and use of new connected EFB applications that give pilots real time weather updates and expand access to turbulence reports from other aircraft flying along their same route, the use of the EFB in most cockpits is still somewhat limited. Brown said Air Canada, like most airlines, have whitelisted the websites and applications that pilots can use when airborne, giving them very limited access to the full capabilities of the IFC onboard.
Some airlines want to get to a point where it becomes normal for pilots to use their iPads at 30,000 feet the same way they do on the ground.
John Merritt, director of flight operations flight deck technologies at United Airlines outlined this future operational structure for the connected cockpit. During a case study discussing United's connected flight deck strategy, he said the goal is to get to a point where there is not much difference between how a pilot in the air or an average mobile device user on the ground browses the internet.
"I don't want one data element, I want them all," said Merritt. "Our pilots are absolutely asking for communication in today's world. They are comfortable with the chatting and the texting and the messaging that that's happening. It doesn't have to all be voice. They want to be able to digitally talk to dispatch, maintenance and stations operators. When you're on the ground and able to just pull out your phone and Google whatever information you seek, we're saying in essence, we want that same ability for our flight crews."
---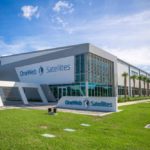 OneWeb, Airbus Open High-Volume Satellite Production Facility
OneWeb Satellites – a joint venture of OneWeb and Airbus – opened a high-volume, high-speed satellite production facility in Merrit Island, Florida, near the Kennedy Space Center. The 105,500 square foot production facility, which has two production lines capable of producing two satellites a day, is helping to revitalize Florida's Space Coast with 250 new high-tech jobs and 3,000 indirect jobs through the supply chain. Historically, satellites are custom built, costing tens of millions of dollars to build, and taking more than a year to produce a single one. The OneWeb Satellites facility is the first to employ industrial-scale mass production techniques for satellites, helping to enable reduced costs and production times that can deliver one satellite per production shift or two a day, while expanding internet connectivity and making space technology far more accessible. The facility's production capabilities will first support the rapid scaling of the OneWeb network, starting with a constellation of 650 satellites and scaling to 1,980 satellites. "This is a defining moment in the history of OneWeb, and the space industry. With today's opening, we are one step closer to connecting the unconnected for the benefit of societies all over the world," said Adrian Steckel, CEO of OneWeb. "As we gear up for more satellite launches at the end of the year, this facility will ensure we can begin delivering global connectivity in some areas as early as next year and globally in 2021." Government officials including U.S. Secretary of Commerce Wilbur Ross, U.S. Senator Rick Scott, U.S. Rep. Bill Posey, Federal Communications Commission (FCC) Chairman Ajit Pai, Assistant Secretary of State for Economic and Business Affairs Manisha Singh, and business and community leaders in Merritt Island, Florida near the Kennedy Space Center attended the official opening with the team.
---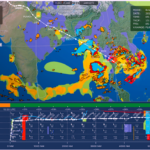 Etihad Airways Pilots Are Using a New EFB Application for Real-Time Weather Updates
Etihad Airways is deploying a new cloud-hosted electronic flight bag (EFB) weather forecasting application across 100 of its in-service aircraft fleet that will give the UAE national carrier's pilots access to turbulence alerting, areas of icing and other information graphically depicted on tablet screens. The application, EFB Weather Awareness Solution (eWAS), developed by SITAONAIR in partnership with GTD, was trialed by Etihad pilots throughout 2018 ahead of its initial launch in April. A key enabler for pilot use of eWAS is AppsConnect, which is best described as SITAONAIR's application connectivity cloud-hosted hub, where pilot EFB applications are connected to the proper available connectivity link. As an example, in the air it can route the eWAS need for updated airport conditions at a destination airport with ACARS, or the satellite communications network that an aircraft is equipped with. On the ground, the app is automatically routed to available 3G or 4G networks to update weather forecasting data.
"eWAS fully integrates with the airline's aircraft environment, utilizing any connectivity, operating over Wi-Fi or 3G or 4G mobile data link on the ground, or an IP link like satcom or a narrow band ACARS link. An aircraft interface device is required if connecting to cockpit communications systems," said Toby Tucker, portfolio director for SITAONAIR. There are currently 50 airlines trialling the use of the eWAS app, which has also been adopted by Singapore Airlines and Air France, Tucker confirmed. The weather awareness application is also compatible with Inmarsat's SwiftBroadband-Safety (SB-S) communications, which can give pilots a real-time view of changing weather conditions. Inmarsat describes the SB-S network as a digital high-speed, secure IP broadband network capable of supporting up to 432 kbps per channel. SB-S provides a prioritized IP channel — a connection that adds additional availability for IP data throughput for cockpit data and voice communications traffic. The L-band powered connection also supports uploads and downloads of the meteorological and environmental information used by the eWAS application. Weather information is obtained by the application through a multi-source forecast format fused by weather forecasting feeds pulled from weather data providers including DTN, NOAA, WSI, Jeppesen and Meteo-France. Other features include the ability to show pilots areas of turbulence that have been reported by Etihad's aircraft flying along similar routes. DTN, a Minnesota-based provider of visual data analytics and other graphical applications, is also supplying 
turbulence alerting depictions to Qantas Airways
. "This updated view of the significant weather allows the airlines pilots to have earlier visibility of the real weather scenario in a "strategic" view in eWAS, which then compliments any tactical avoidance decisions made by using the onboard radar as you get closer to any events," said Tucker. Etihad is deploying the new application across 100 of its in-service fleet of more than 120 aircraft. The Middle Eastern airline has launched new routes to Rome and Shanghai on the Boeing 787-10 since the beginning of June. "The advanced communications connectivity on modern aircraft significantly improves the quality of data available to pilots, and the real-time information provided by SITAONAIR enhances their ability to anticipate, safely navigate or avoid major weather fronts," said Guy Farnfield, Etihad's head of flight operations support.
---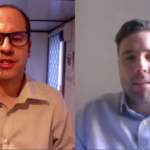 GCAS 2019: Lunch and Airplane Hacking Preview
On Wednesday June 12, 2019, Tim Luck, consultant for Pen Test Partners, will give his "Lunch and Airplane Hacking" luncheon keynote at the 2019 Global Connected Aircraft Summit. Here, Mark Holmes, group content director for Access Intelligence, catches up with Tim to give a brief preview of what he will discuss next week.
---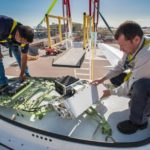 Honeywell Selects Gilat Aero Modem for JetWave System
Honeywell selected Gilat Satellite Networks' Taurus In-Flight Connectivity (IFC) modem for its JetWave satellite communication system. The integration of Gilat's aero-modem aims to enable Honeywell to offer its JetWave solution within territories as well as to roam in-and-out of territories where Gilat's ground network is deployed. The Honeywell-Gilat solution will first be deployed in China over China's High Throughput Satellite (HTS) Ka-band network for both domestic and flights going in-and-out of China, expanding later to additional regions around the globe. According to the release, Gilat's IFC solution operates the largest global IFC network with over 1,000 commercial aircraft installed with Gilat's solution. "Gilat is pleased to partner with Honeywell to offer JetWave in new territories and regions of the world, and are looking forward to further expansion and cooperation of this strategic relationship," said Ron Levin VP, Mobility and Global Accounts. "This achievement is another step in materializing Gilat's vision of enabling broadband anywhere, as well as a testament of Gilat's recognized global HTS and IFC leadership."
---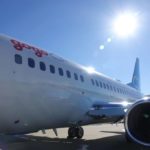 Gogo Plans to Launch 5G Network in 2021
Gogo revealed its plans to build a 5G network for aviation. The new Air-to-Ground (ATG) network will be designed for use on business aviation aircraft, commercial regional jets, and smaller mainline jets operating within the contiguous United States and Canada. Gogo expects the network to be available for business and commercial aviation in 2021. Gogo will build the 5G network on its existing infrastructure of more than 250 towers and will use unlicensed spectrum in the 2.4GHz range, along with a proprietary modem and advanced beamforming technology. Gogo's 5G infrastructure aims to support all spectrum types (licensed, shared, unlicensed) and bands (mid, high, low), and will allow Gogo to take advantage of new advances in technology as they are developed. Similar to how wireless carriers provide redundancy across their networks, Gogo will continue to employ its 3G and 4G networks throughout the continental U.S. and in Canada that will provide backup to the 5G network when needed. "We expect to launch Gogo 5G at the same time as the terrestrial telecommunications companies are deploying the same generation of technology on the ground – a first in the inflight connectivity industry," said Oakleigh Thorne, CEO of Gogo. "Gogo 5G is the next step in our technology evolution and is expected to deliver an unparalleled user experience, pairing high performance with low latency and network-wide redundancy."
---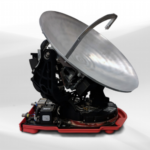 Viasat Introduces New IFC Antenna System
Viasat revealed the availability of its new Ka-band Global Aero Terminal (GAT-5518) to provide In-Flight Connectivity (IFC) services on government and business aviation aircraft — from government-focused Unmanned Aerial Vehicle (UAV) and fixed-wing military platforms to VIP business and corporate jets. The GAT-5518 is the latest satellite communications (SATCOM) product to join Viasat's portfolio of Ka-band aero antenna systems. The GAT-5518 terminal completed the Federal Aviation Administration (FAA) D0-160G certification process. This certification confirms the terminal's ability to provide IFC services across the International Telecommunication Union (ITU) Ka-band spectrum, which includes commercial and Mil-Ka frequency bands; across varying polarity layouts; across multiple orbital regimes, including both Medium Earth Orbit (MEO) and Geosynchronous Orbit (GEO) satellite systems; and across multiple network and ground infrastructures. The terminal is also expected to be forward-compatible, enabling it to leverage current and future Viasat satellite systems, as well as operate over third party satellite networks. The terminal is made up of a two-axis steerable, two-way Ka-band antenna with an integrated antenna control unit (ACU), an antenna power supply unit and a modem. The GAT-5518's antenna can be tail, fuselage or hatch-mounted.
---