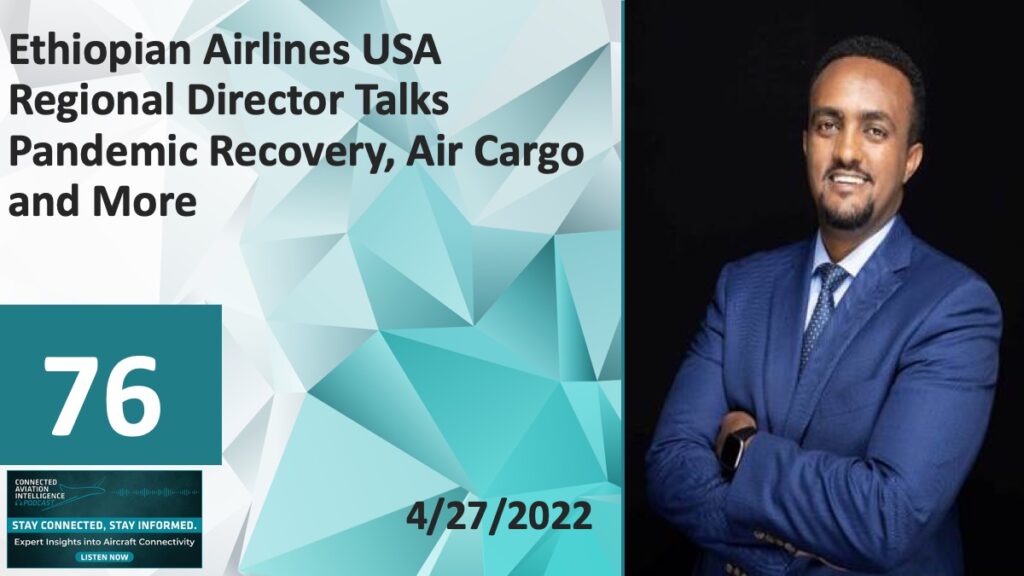 On this episode of the Connected Aviation Intelligence Podcast, we're joined by the new regional director for U.S. operations of Ethiopian Airlines, Samson Arega.
After a three-year stint as the country manager of Ethiopian Airlines' Canadian office, Arega transitioned to his new position as the leader of U.S. operations for Ethiopian earlier this year. Arega provides some perspective on how Ethiopian's air cargo operations continue to grow, how the airline never fired any of its employees throughout the entirety of the pandemic, and some perspective on the airline's in-flight Wi-Fi and other new technologies it is using.
Have suggestions or topics we should focus on in the next episode? Email the host, Woodrow Bellamy, at wbellamy@accessintel.com, or drop him a line on Twitter @WbellamyIIIAC. Also, check out the agenda for the 2022 Connected Aviation Intelligence Summit just posted to our event website!
Listen to this episode below, or check it out on iTunes or Google Play. If you like the show, subscribe on your favorite podcast app to get new episodes as soon as they're released.